In this article ,we will see how to create VSAN diskgroup on vSphere environment.As a prerequisites, we have already setup the dedicated VSAN network and VSAN cluster setup. To create VSAN diskgroup, you should have minimum one SSD (solid state drive) and one magnetic disk. SSD is very import to improve the read and write speed to match with real SAN environment speed by acting as cache. If your vSphere host is running with 4GB memory, then you can add only one magnetic disk and that is the minimum requirement too.
In most of the cases, system will detect the solid state drives automatically. In-case, if the vSphere hosts are not able to detect ,then you need run couple of commands to made the disk as SSD.
1. Login to vSphere web-client.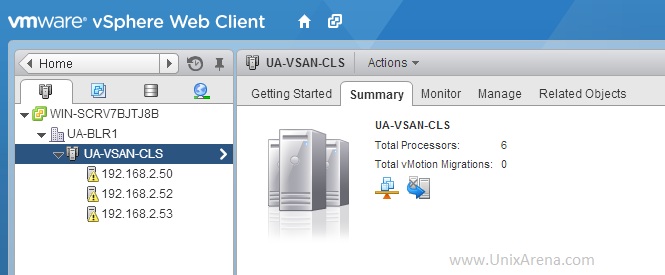 2.Click on Claim disks for VSAN. This is the easier way to create the diskgroup on all the VSAN participating hosts.You can also select each host and create a new diskgroup.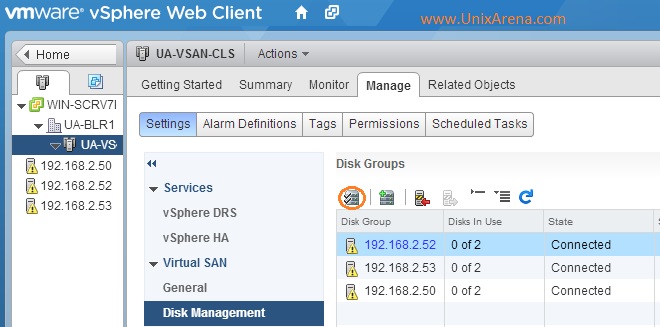 3.You will getting screen like below to choose the disks for VSAN datastore. This window will just show the eligible hosts and disks for VSAN.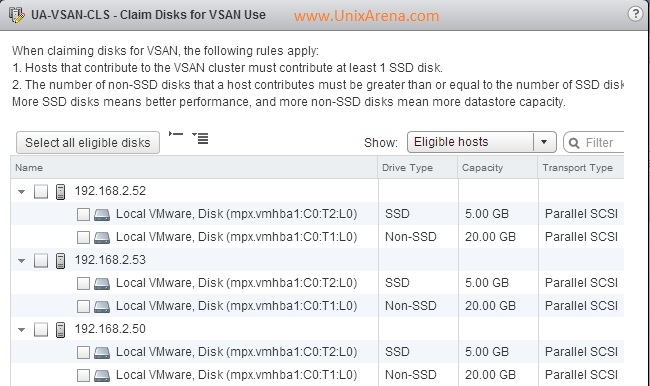 4.Select the disks which should be part of VSAN datastore. You have to choose minimum one SSD(only for cache) and one magnetic disk.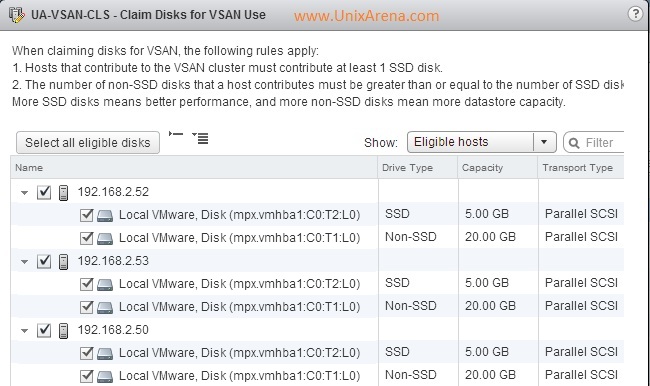 Note:You can't create a diskgroup if you are host don't have VSAN license installed. If you do not have VSAN license, just download the trial version of vSphere vCenter server & ESXi hosts and try it . You can also perform the VSAN LAB using VMWARE Hands on LAB .This is absolutely free.
5.Once the diskgroup is created on all three hosts, you can see the diskgroup information like below.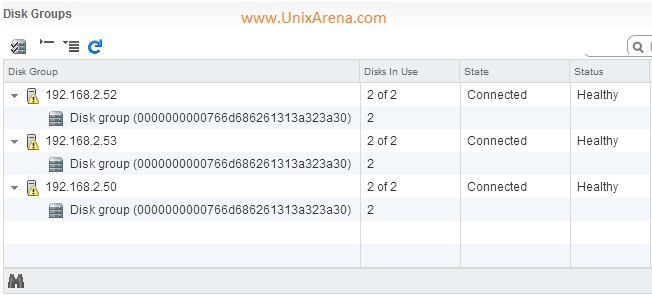 6.Click on the datastore to see the newly created VSAN datastore. You can see the storage size is  equal to magnetic disks size(3 hosts x 20GB HDD=60GB) . SSD will not be considered as static storage. (3x 5GB =15GB cache)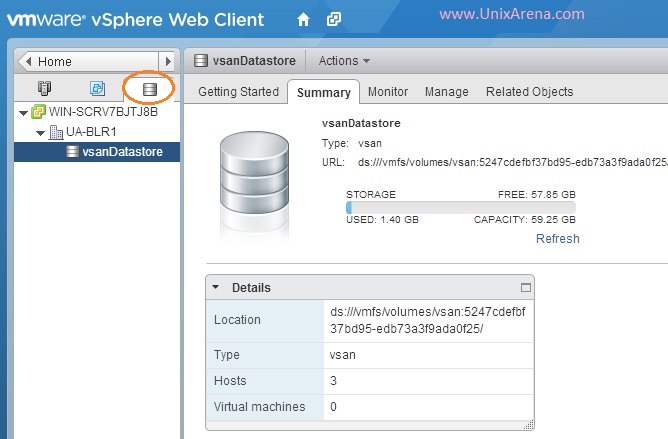 We have successfully deployed VSAN on vSphere environment. You can create a VM on these datastore and play with HA and DRS.
I have documented the issues which i have faced on VSAN deployment here. Check out.
Hope this article is informative to you.
Share it ! Comment it !! Be Sociable !!!