We should not lose the superuser account on any operating system especially on VMware ESXi.There may be a chance of loosing root password due to system administrator careless or defective keyboard. If you forgot root password of ESXi host ,then there is no way to recover it .VMware does not provide utility or methods to recover the original root password of an ESX/ESXi host.  If you try with some other method may lead to the host failure  or unsupported configuration due to complex architecture of ESXi  as per VMware KB. However i have reset the VMware ESXi root password using by booting from linux DVD.  Before reinstalling ESXi , you can just try this method as a last option since you are nothing to lose.
VMware ESXi Version : 5.5
Here you can see , i am not able to login to ESXI host .

In a order to recover the root password, you need  ubuntu Desktop operating system DVD.
1.Halt the VMware ESXi server from console (Hardware console whatever you have) since we can't login to ESXi host to shutdown the server by pressing F12.
2.Boot the server from ubuntu Desktop DVD. Here i am using ubuntu Desktop 14.04 (Latest Version) since it will work as Live CD.
3. Once the Ubuntu is boot up , it will ask two option. You just select "Try Ubuntu". We don't want to install it .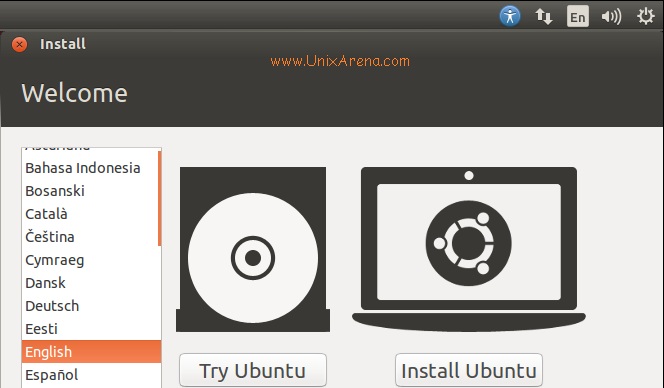 4.From the Ubuntu desktop, Click on the search icon and search for terminal .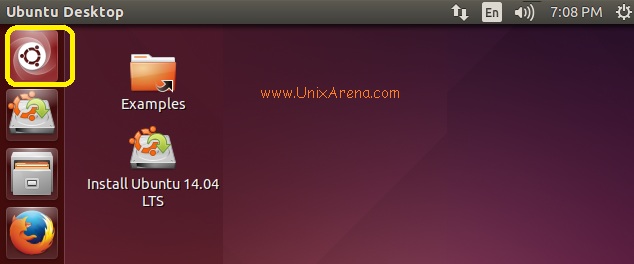 Here you go.Double click the terminal icon.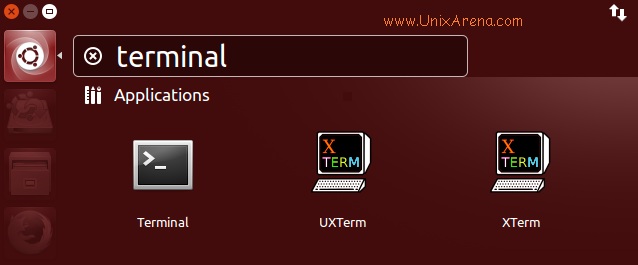 Search for Terminal
5.In terminal , just gain root access by using sudo command.Use fdisk command to list the available disks.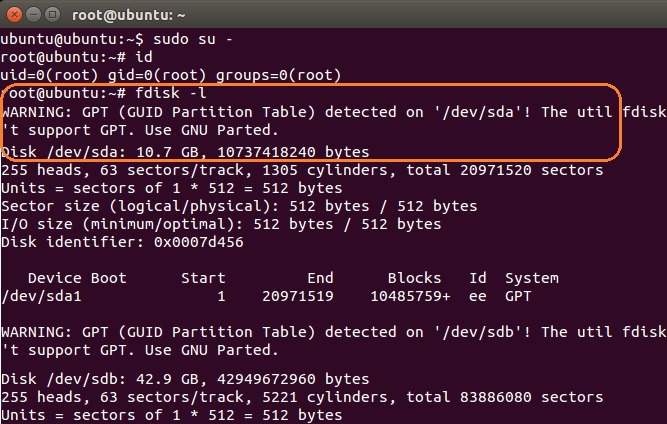 6.Normally /dev/sda will be the root disk of VMware ESxi . As per the above screenshot , sda is having GPT partition and its not supported in fdisk .Let me try from Gparted utility.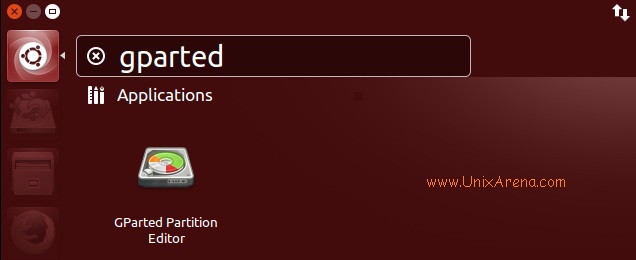 Gparted screen will something like below one.

Gparted – /dev/sda
7.You need to mount /dev/sda5 to recover the VMware ESXi password. You need to identify in terms of size and flag.Once you have mounted , you can see files like the below screen shot.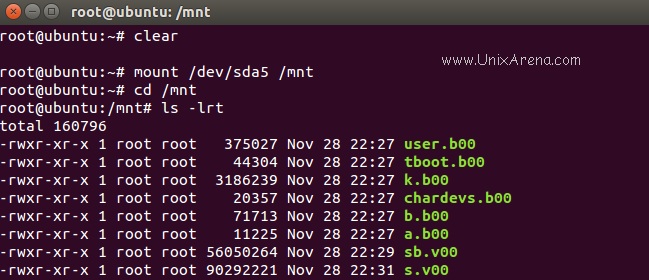 8.Copy the file "state.tgz" to /tmp . Then untar the state.tgz which will create file called local.tgz.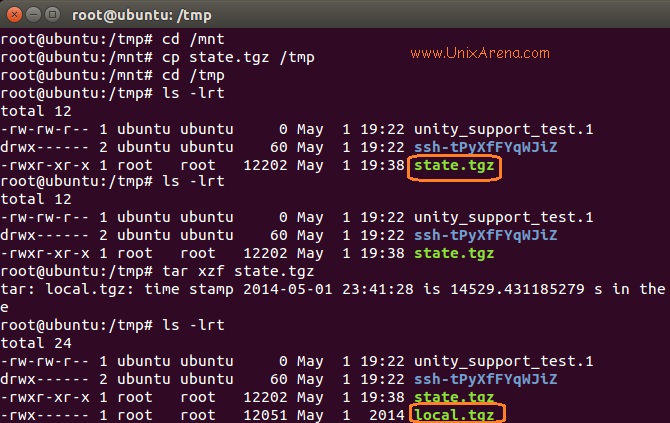 9.untar the local.tgz file and it will create a directory called "etc".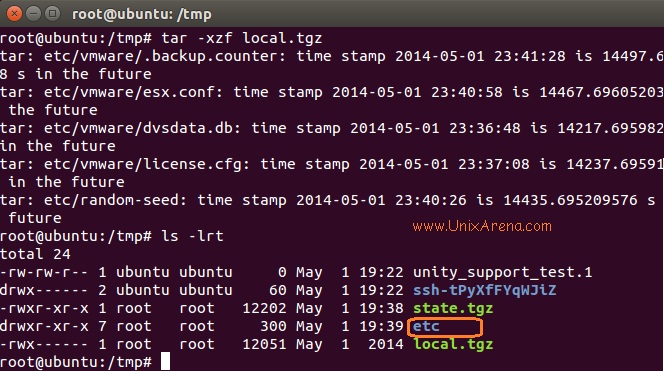 10.Go to the "etc" directory and edit the file called "shadow" using vi editor. You need to remove the strings between first colon to second colon.(which will be encrypted password).

11.Here i am updating the "etc" to local.tgz and local.tgz to state.tgz. After updating the tar files , i am copying the updated state.tgz file to /mnt where we have mounted the VMware ESXi root.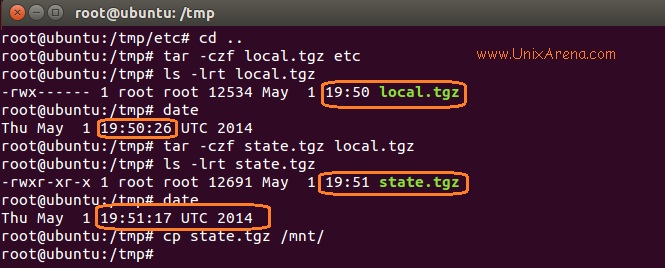 12.Un mount the /mnt and reboot it . Please make sure that you need to remove the "ubuntu Desktop" DVD from the server.So that it can boot from local hard disk.

13.Once the VMware ESXi 5.5 is boot up , just login as root without password.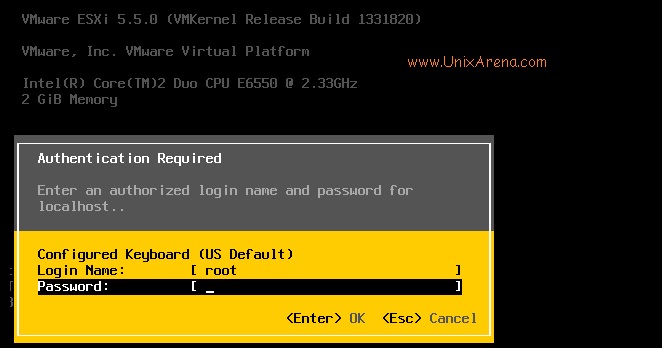 14.Please make sure that you are setting new root password and store it confidentially. Do not lose it again.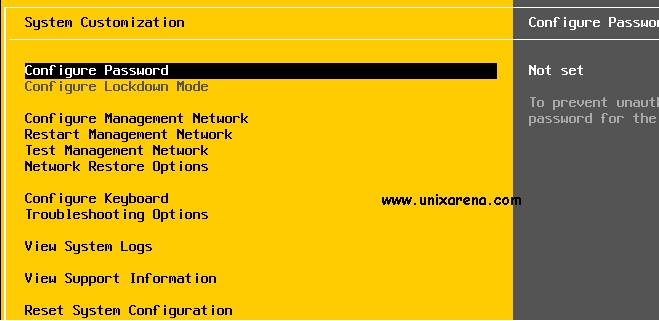 We have successfully reset/recover the root password of VMware ESXi 5.5 host.
Note: VMware is not responsible if you lose something after the root password reset by following above method. I didn't face any issue after   following this method .It may differs to other environment.  🙂
Check out below article's as well
How to create ISCSI Datastore using ISCSI LUNS 
VMware ESXi & vCenter License Keys 
Configure VNC for VMware virtual Machine Console. (vCenter doesn't require to access VM's console)
Share it ! Comment it !! Be Sociable !!!