This article will provide step by step procedure to recover root password of VCSA 6.5 (VMware vCenter Server Appliance). On VCSA 6.5, VMware has built the appliance using their own Linux variant called Photon. This will simply VMware to simplify support and maintenance, OS/Appliance lifecycle, and streamline updates and patches. Prior to VCSA 6.5, VMware was using SUSE Linux on their appliances. VMware Photon Linux variant looks simple and ultra lightweight. Let's see that how to recover the VCSA 6.5 's root password if you forget or misplace the root password.
Please take the VM snapshot backup before proceeding with this procedure.
1. Hard reboot the appliance. (Assuming that, you have lost/forgot the root password). Since VCSA will be always a virtual appliance, you just need to reset the virtual machine.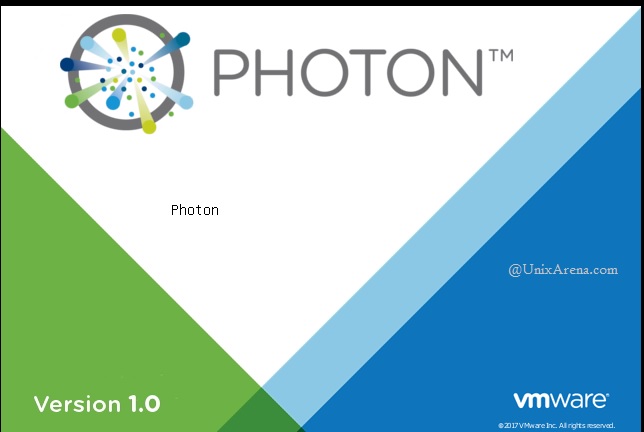 2. After reset of the appliance, you will get above screen immediately.  Press ESC key & Press "e" key to edit the GRUB  menu.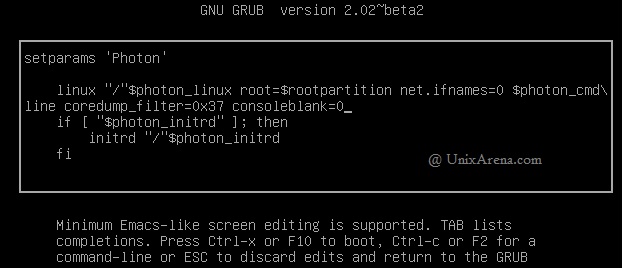 3. Use the arrow keys to navigate after "consoleblank=0" .  Append the following line just after "consoleblank=0"  and press "control-x" or "F10" to boot.
"rw init=/bin/bash"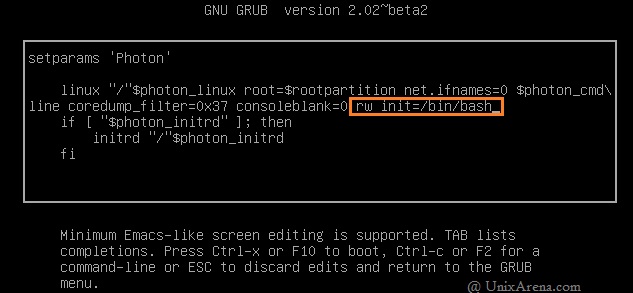 4. Press enter to boot the appliance in recovery mode. Here you

5. Set the new password for VCSA 6.5

6. umount the root filesystem and reboot the appliance.

7. Once the applaince is up, you should be able to login as root using a newly set password.

Hope this article is informative to you. Share it! Comment it !! Be Sociable !!!