Veeam is known for VMware vSphere and Microsoft Hyper-V's data protection solution. Veeam is a market leader in X86 virtualization world but now they would like to grab the opportunity in another enterprise world where the system runs on RISC chips. Majority of enterprise data protection solution for RISC systems are offered by Veritas Netbackup and Hitachi data protection solutions. There are other products like HP data protector, EMC Avamar also offers a solution of RISC/PISC systems.  Let's Quickly look at what is CISC/RISC/EPIC processor architecture.
CISC – Complex instruction set computing. (Ex: X86 – Intel/AMD processor chips)
RISC – Reduced instruction set computer. (Ex: IBM Power, Oracle SPARC)
EPIC –  Explicitly Parallel Instruction Computing (Ex: Itanium)
In RISC  chips, mostly you can find IBM AIX (Power) and Oracle Solaris (SPARC) operating systems. These operating systems are the industry leaders when it comes to mission-critical enterprise workloads. HP-UX is the only operating system which runs on EPIC architecture and it's slowly fading in the market due to Oracle-HP dispute.
Peter McKay, Co-CEO and President at Veeam stated,
"Enterprises need to enhance business efficiency and security while embracing the cloud, but many mission-critical databases and applications are still running and will continue to run, on AIX and Solaris. As we expand the Veeam Availability Platform to meet the needs of our growing enterprise customer base, we are pleased to extend support for physical workloads in these environments, in addition to Windows and Linux. Enterprise customers can now replace legacy backup solutions with a single comprehensive data protection and Availability solution from Veeam."
In most of the datacenters around the world, enterprise workloads are running on Unix operating systems and it will continue to run because of application performance, reliability, and security. veeam offers a solution for physical workloads and backup solutions for Unix, IT organizations can protect the vast majority of their applications all under the Veeam umbrella using consistent policies and processes.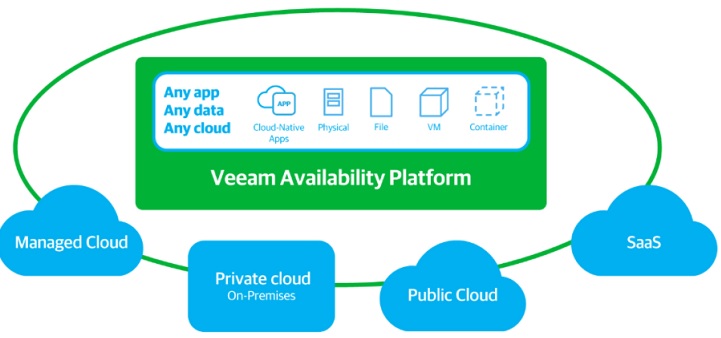 Note: Veeam's support for IBM AIX and Oracle Solaris operating environments will be available in 2018.
Along with Unix support, Veeam offers,
 Non-Stop Business Continuity to instantly recover any app, any data on any cloud;
Digital Transformation Agility with multi-cloud data management and migration — choose your Cloud, your way;
Analytics and Visibility with actionable insights for data management, operational performance, and compliance
Welcome, Veeam for an offering mission-critical data protection solution for Unix world. Like X86 virtualization market, veeam will quickly grab many enterprise customers with robust product and data protection methods. I am eagerly waiting to evaluate the product with Unix operating systems. keep you posted on this.
Share it! Comment it !! Be Sociable !!!