You can easily download  Tech support files from Cisco UCS manager . This file is required when you have open a case with Cisco for any issue. There are several different types of tech-support files that can be collected depending on which scope of the system needs more investigation.  These support files generally contains the system generated logs , configuration , firmware, running process , core files  and hardware related informations. If you are managing the Cisco C-series server through UCS manager, you can download the support file for those servers as well.
These files can be directly downloaded to your laptop / desktop from the UCS manager. These downloaded files must be uploaded to Cisco for troubleshooting the issue. These files size will vary according  to the environment size.
Let's see the step by step guide to download the Cisco UCS tech support files.
Collecting Tech Support Files:
1. Login to UCS manager .
2. Navigate to Admin tab . Select "All" .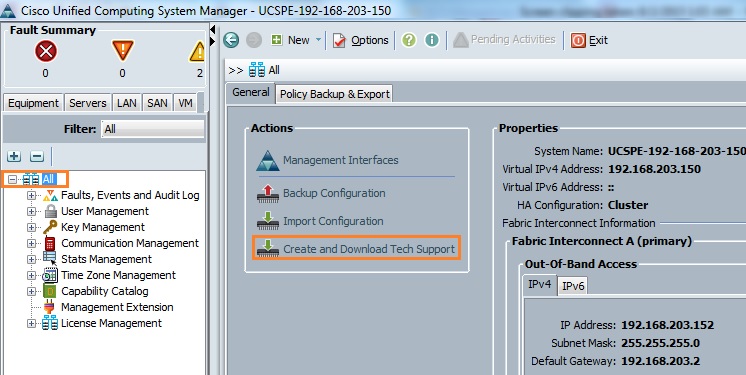 3. According to the Cisco case , select the appropriate option and download the files. Here I have selected to download  Cisco UCS manager support files.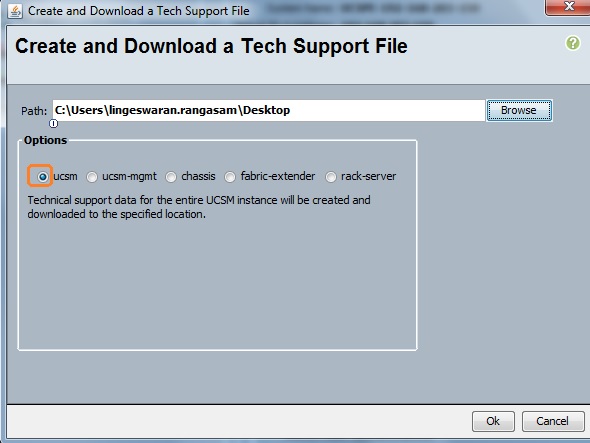 4. For chassis , select like below and click "OK".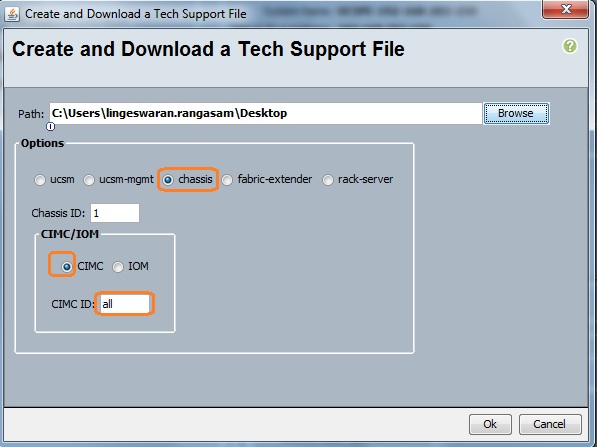 5. You can also download the support for each FEX. (Fabric Extender). You must provide the FEX id to download the file.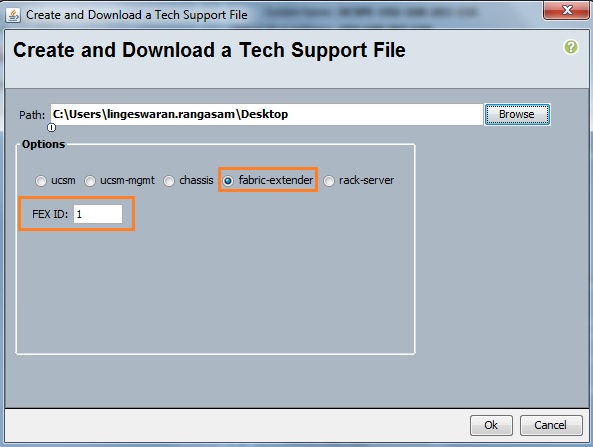 6. In Cisco UCS B-Series environment , we might use the Cisco C-Series servers as well. If you are managing those server through the UCS manager , you can download  the support file like below.  You must provide the server Rack ID to download the file.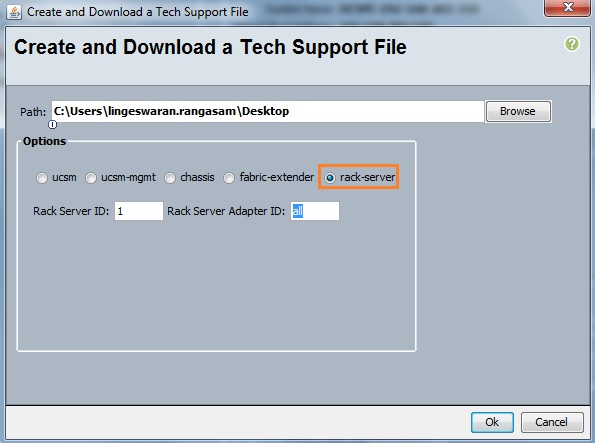 Hope this article is informative to you.