Vembu BDR Suite is a emerging backup solution for highly virtualized  environments. It's a universal backup solution catering to the backup, recovery and disaster recovery needs of diverse and heterogeneous IT environments. Users with VMware and Hyper-V data center environment can now provide their data centers the utmost protection they deserve with Vembu VMBackup. Optional Cloud Disaster Recovery provides the ability to have data redundancy and disaster recovery in the event of data center downtime. Vembu BDR suite is an one stop solution to all your backup and DR needs catering to every requirement of small and midsize businesses.
 Vembu fills a purpose here to be the best of breed technology in providing manageable solution in affordable cost for both VMware vSphere and Microsoft Hyper-V virtual machines along with the applications that resides in the system and also it offers optional Cloud Disaster Recovery.
Product Version :  Vembu BDR Suite 3.6.0
Here is some of the key offerings by Vembu BDR:
Industry's best RTO & RPO:
Vembu offers Industry best RTO which is less than 15 minutes.

VembuHIVE™ file system for Efficient Storage Management
Vembu BDR Backup Server utilizes VembuHIVE™ file system to effectively manage storage repositories. VembuHIVE™ is an efficient cloud file system designed for large-scale backup and disaster recovery application with support for advanced use-cases. VembuHIVE™ can be defined as a File System for File Systems.
Supports SAN, NAS and DAS
Automatically scale up/out the storage devices
In-built version control and error correction
In-built Compression & Encryption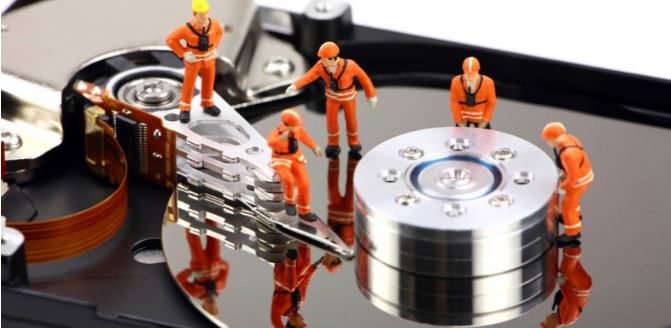 Architecture – VMware Backup:
Let's have closure look of the Vembu Architecture for VMware vSphere backup Solution.
Vembu VMBackup agent will communicate with VMware ESXi production storage and backup the VM data
Vembu VMBackup works as a proxy between ESXi host and Vembu BDR Backup Server
VM data will be compressed and encrypted on-fly
VM data will be compressed and encrypted at rest on Storage Repositories

Architecture – VMware Replication:
Vembu VMBackup agent will communicate with VMware ESXi production storage and replicate the VM data to another ESXi host
 Vembu VMBackup works as a proxy between both the ESXi hosts
Replicated VM will be in power-off mode
 Supports VM Failover and Failback

Agentless VM Backup & Replication
 Host level VMware Backup & Replication designed to protect vSphere and vCenter environments using the VMware vStorage APIs (VADP)
 CBT enabled incremental data transfer using VMware VADP
Application-aware image processing for Microsoft application VMs  VMware Hot-Add and SAN transport mode for LAN free data transfer.
Architecture – Hyper-V Backup:
Vembu VMBackup Client/Proxy is a transport software, which sits on the source Hyper-V Server and is used to process the VM data
Vembu VMBackup Client works as a proxy between Hyper-V Server and Vembu BDR Backup Server
Vembu VMBackup Client/Proxy backs up the VM data from the storage location and compresses, encrypts and delivers it to the Vembu BDR Backup server's storage repository.

Hyper-v Full Backup – Great Integration with VSS:
During initial full backup from host machine, Microsoft VSS services initiates the snapshot in the configured guest machine through "Hyper-V integration services".
Once the snapshot completes, Vembu VMBackup Client/Proxy will read VHD files and transfer the data to the storage repository.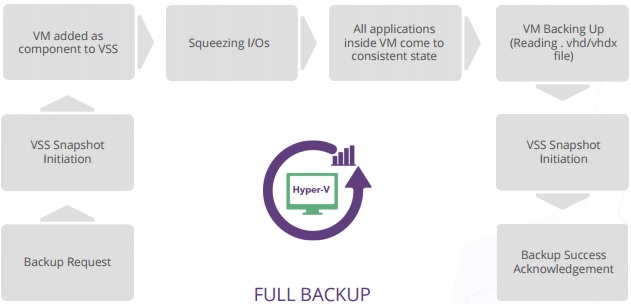 Changed Block Tracking:
After full backup, Vembu VMBackup CBT driver starts tracking VHD files associated with the guest machine
 All changes in VHD files are efficiently tracked by the driver
When a incremental is scheduled, the block level changes alone will get backed up. This improves the incremental performance and consistency of backup.

Hope this article gives you a fair idea about Vembu BDR suite  offerings and high level architecture.  In the upcoming article , we will see that how to setup Vembu on-premise datacenter.