Cisco UCS manager provides facility  to send email-based notification for critical system policies. There are multiple formats  available which are compatible with pager services or XML-based automated parsing applications. Once you have configured this facility , system will send the automated alert to the pager if there is any issue. Using the smart home service future, Cisco support case will be automatically triggered if there is any hardware failure. The message will be containing diagnostics information and environmental faults and events. Call Home facility also provides an option to have multiple profiles and multiple recipients.
Configuring Call Home :
1.  Login to UCS Manager.
2. Navigate to Admin tab – > Communication Management – > Call Home. In the right-hand Pane , turn the admin state to "On" and fill out all required fields.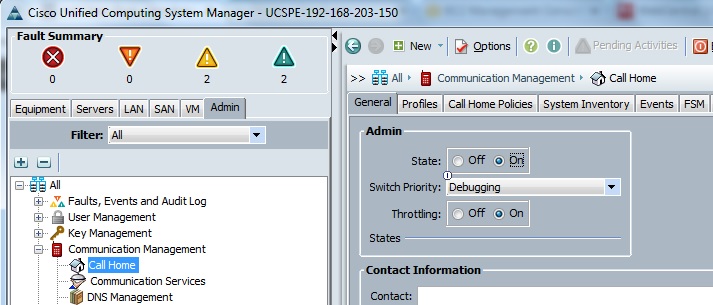 3. Fill the contact information like below and save the changes.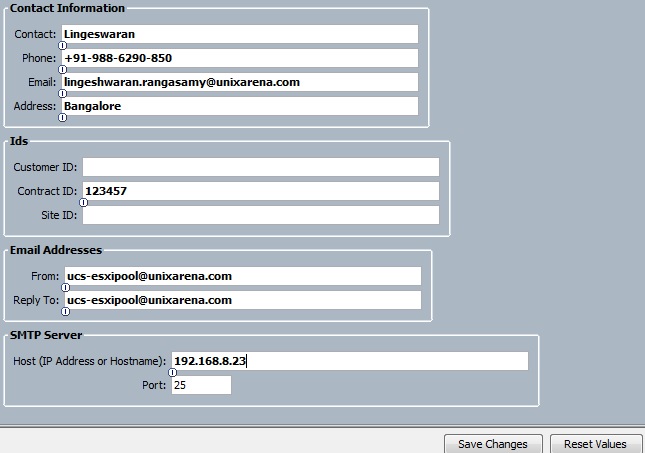 4. Navigate to the profiles tab. Select "Profile fully_txt" and right click & select "Recipient".

5. Enter the email address where you would like to send the alerts.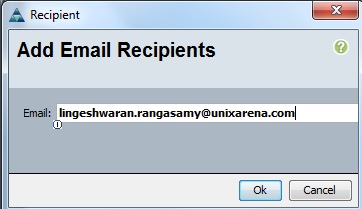 You will get pop-up like below on successful addition of email address.

Here you can see that email address has been successfully configured to the profile.

6. Configure the profiles like below.  Click on the "+" in the right hand pane.
To notify the equipment problem,  set the state as "Enabled" and cause as "equipment problem".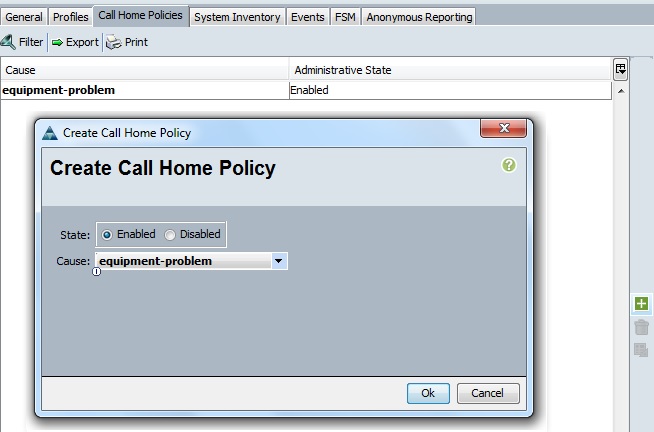 To notify thermal problem,  select cause as " thermal-problem"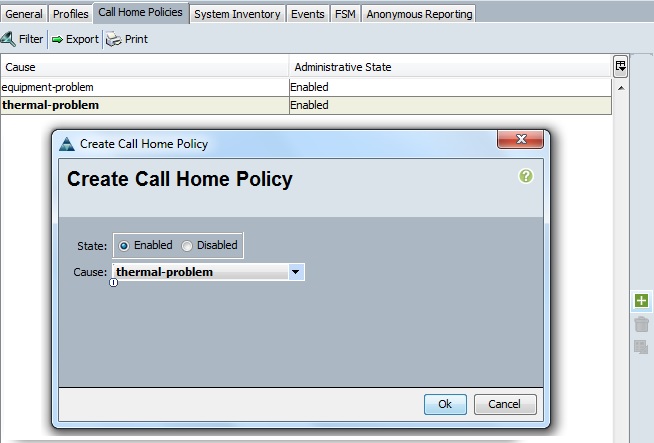 To notify power problem, Select cause as "power Problem".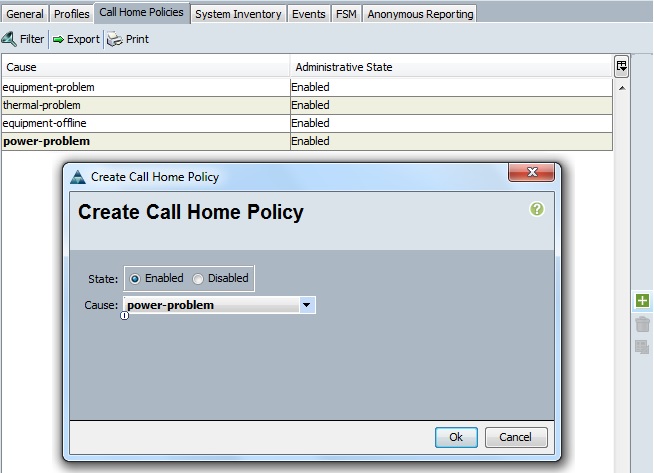 After configuring the all the require profile , it will looks like below.

Cisco UCS provides option to send the inventory periodically to the receipts.  Navigate to the "System Inventory" tab. In the right hand properties section ,we can specify the interval for the inventory reports . Currently , it has been set to 30 days.

Hope this article is informative to you.