To provide to the external network connectivity to UCS environment,it needs to be connected to the external LAN switches. Fabric interconnect is highly customizable and you have to decide the each port functionality.  In the previous article , we have seen that how to configure the server ports to provide the connectivity between chassis and FI. The same way you need to configure the uplinks ports for external LAN connectivity on each fabric interconnects (A & B). In this article ,we will see that how to configure the uplinks on each fabric and creating the LAN port channel in the LAN cloud.
Before Continuing the article , Please see that how to set the port mode in Fabric Interconnect.
Configuring the LAN uplinks:
At the end of the LAN uplinks configuration, our environment will be looks like this.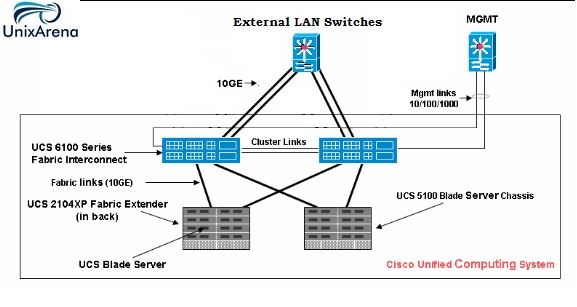 1. Login to the UCS manager .
2. Navigate  to Equipments – > Fabric Interconnects – > Fabric Interconnect A (Primary ) – > Fixed module or Expansion module (depends on availability ).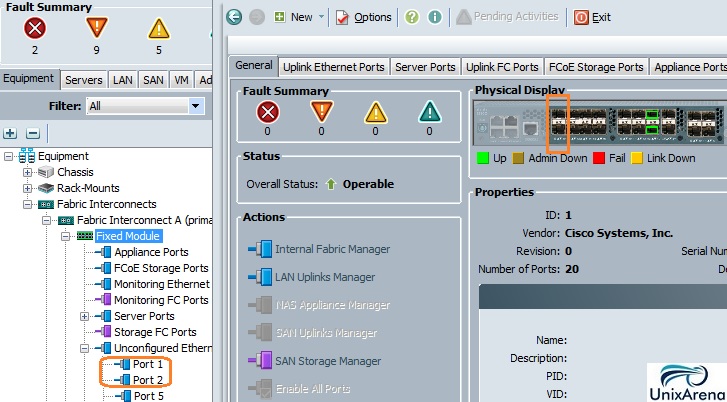 3. Navigate to the un-configured Ethernet ports and select the port 1 . Click  "Configure as Uplink Port" in the right side.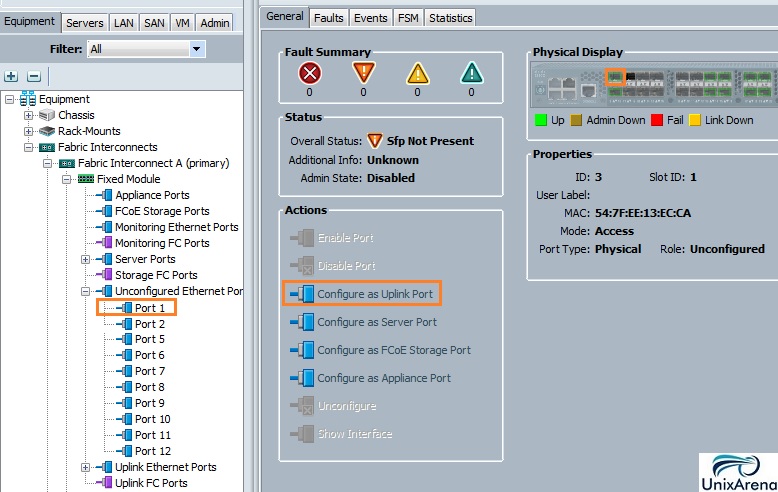 4. Repeat the same for port 2.
5. Once you have configured the both the ports , you see like below.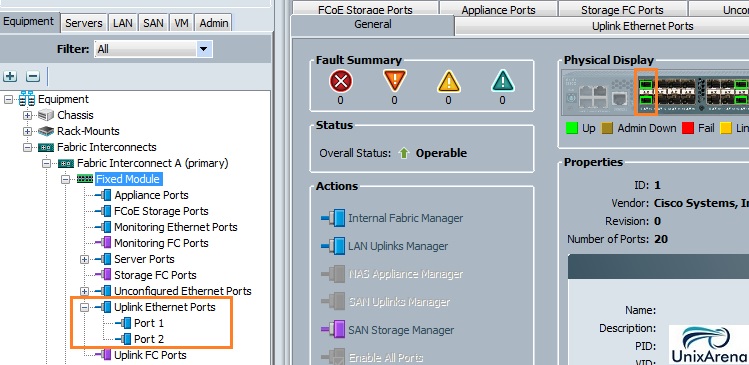 5. Navigate to the Fabric Interconnect -B  and perform the same.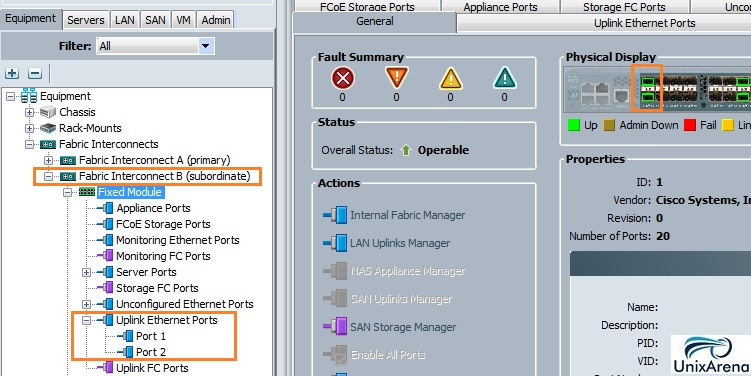 We have successfully configured the LAN uplinks ports on both A & B Fabric interconnect.
Create the LAN port channel :
The uplink Ethernet ports channel allows you to group several physical uplink Ethernet ports  to create one logical Ethernet link to provide fault-tolerance and high-speed connectivity. This is nothing but a link aggregation. In Cisco UCS Manager, you need create a port channel first and then add uplink Ethernet ports to the port channel. You can add up to eight uplink Ethernet ports to a port channel.
1. Navigate to the LAN tab .
2.Expand the LAN cloud – > Fabric A – > Port Channels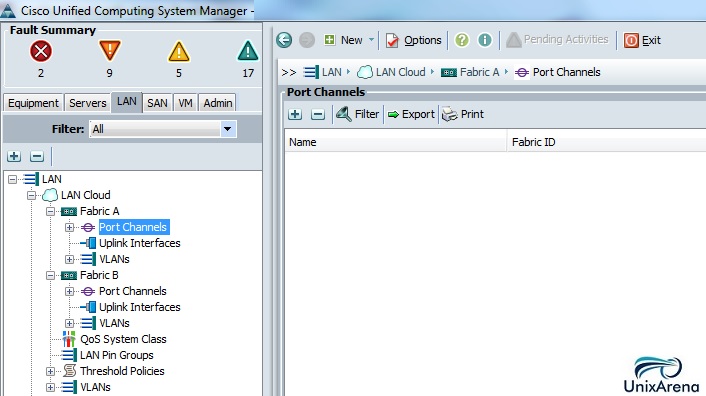 3.Right click the port channel and select "Create port channel" .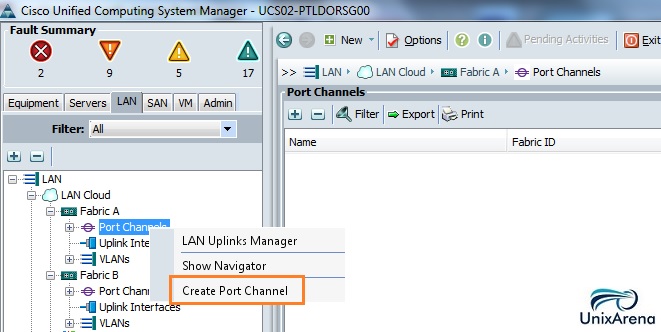 4. Enter the new port channel name and click next.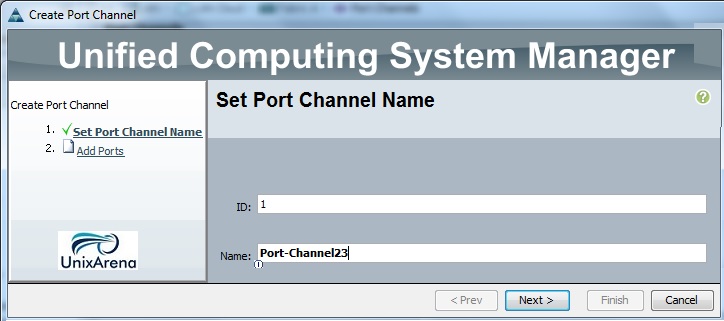 4. Select the uplinks which we have configured in the first of the article.  (port 1 & Port 2). Click Finish to create the new port channel.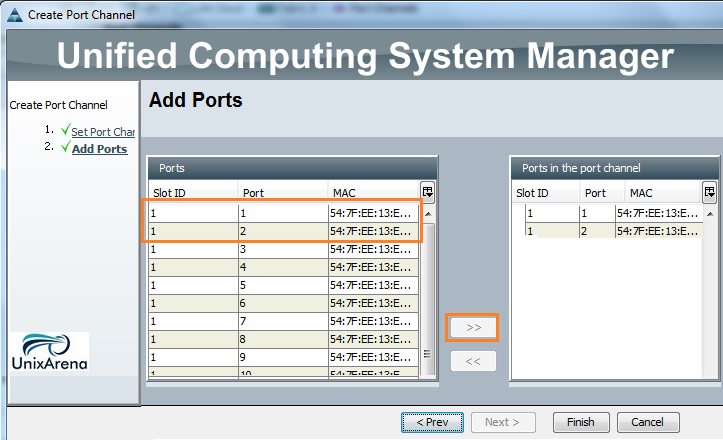 5.  Set the appropriate speed for the port channel .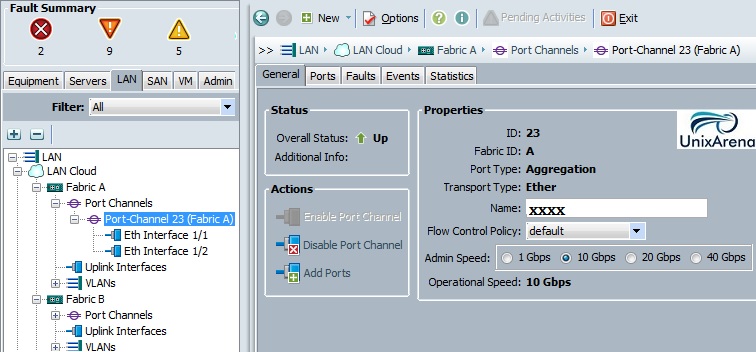 6. Navigate to the Fabric – B and repeat the steps from 1-5 .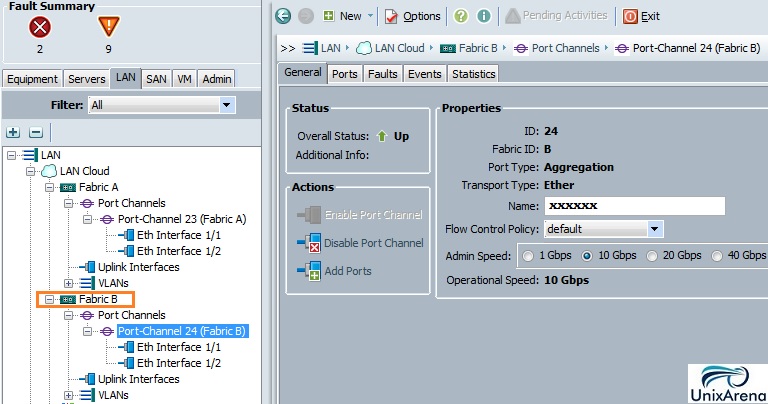 We have successfully create the LAN port channel using the uplinks .  Hope this article is informative to you .
In the next article, we will see that how to create the SAN FC port channel.