This article is going to demonstrate that how to download the support bundle from VMware vCSA 6.0. If you raise the support case with VMware for vSphere environment , they will ask you to provide the support bundle of vCenter server in the first shot.  The support bundle normally includes the ESXi hosts configurations,  vCenter server configurations , logs and other diagnostic information.
1. If you have access to VMware vCenter appliance console, you can see the URL to download the support bunlde.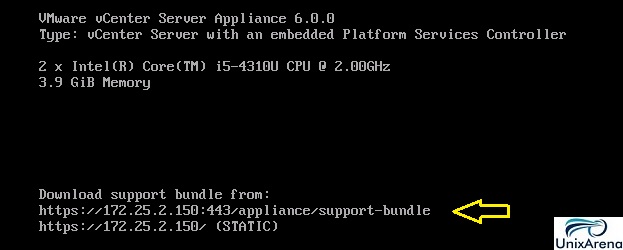 2. Open the URL in the browser and Login as root .

3. After entering the root credentials , press enter to download the support-bundle of VCSA 6.0.

The downloaded support-bundle needs to be uploaded to VMware for further analysis. Hope this article is informative to you.