In UCS C-Series Rack-Mount Servers , You will get an option to choose the third party vendors network card or Cisco UCS P81 E VIC (Virtual Interface Card).  Cisco UCS P81E Virtual Interface Card is a virtualization-optimized Fibre Channel over Ethernet (FCoE) PCI Express (PCIe) two x 8 10-Gbps adapter.The virtual interface card is a dual-port 10 Gb Ethernet PCIe adapter that can support up to 128 PCIe standards-compliant virtual interfaces, which can be dynamically configured. so that both the interface type  [NIC] or host bus adapter [HBA]) and identity (MAC address and worldwide name [WWN]) are established using just-in-time provisioning. In addition, the Cisco UCS P81E can support network interface virtualization and Cisco VM-FEX technology.Cisco UCS P81E will reduce the TCO through NIC, HBA, cabling, and switch reduction.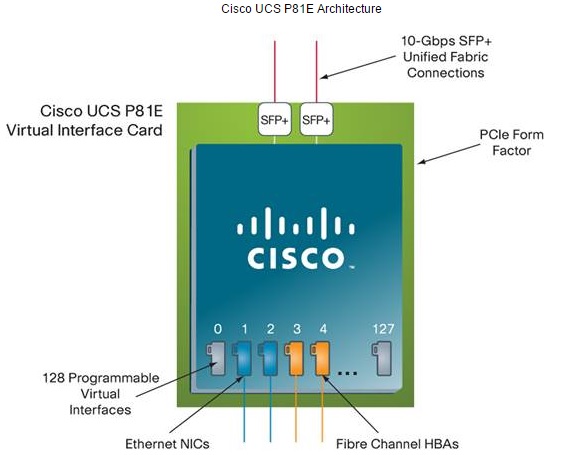 Here we will see that , how to create the vNIC and vHBA's on Cisco UCS – P81E VIC on C-series rack mountable servers.
1. Login to the C-Series Rack mountable server and Navigate to Inventory – > Network Adapters. Here we can see that this machine has installed with UCS VIC P81 E Cisco adapter.

2.On the same window, you can see the below screen on the bottom of the page. This card configuration can be exported to our local machine and imported if required like CIMC configuration.

3.If you click on the vNICs tab , you will get the below screen. If you want to add the new NIC like eth0, select the eth0 and click on clone.

4. Click on Add vNIC to create it.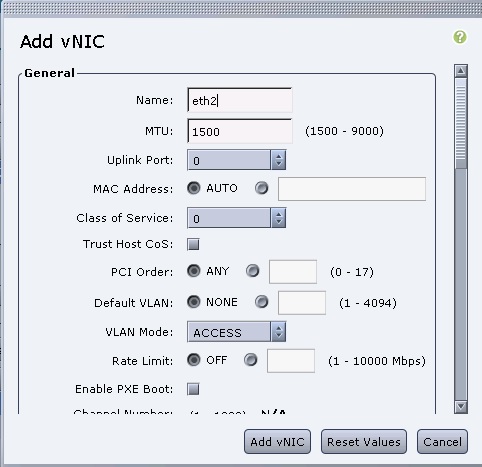 5.Here we can see that eth2 has been created successfully. The same way you can create up to 128 vNIC and that will be acting like physical NIC to the operating system.

6.Click on the vHBAs tab to see the available HBA ports.

In my system has the old VIC and that will support only two vHBA's. In the newer cards , you will be able to create up to 128 (vNIC+vHBA) together. This FC cards are based on FCoE.
7. This card will supports the SAN boot.  Select the vHBA and click on the boot table. (Above image). Here i have already added the SAN target WWPN and LUN id.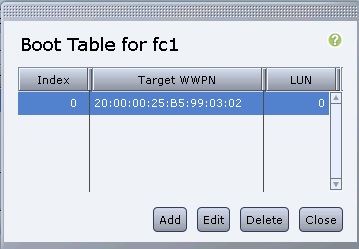 8.If you would like to change the above value, just select and click on edit.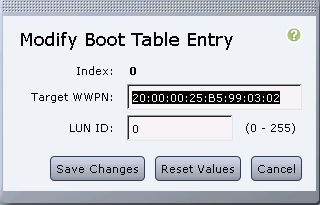 FC's Properties has been viewed by clicking the properties tab (Refer step 6).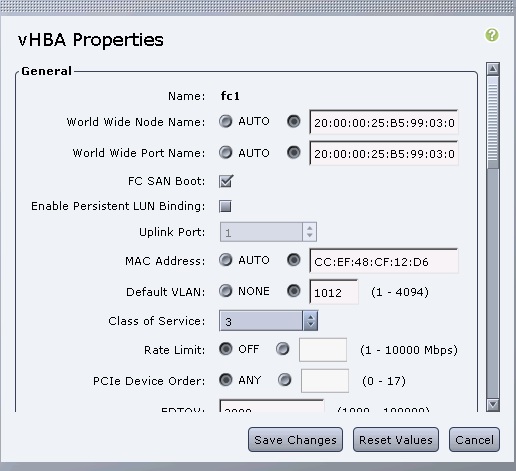 Hope you have some idea about the Cisco UCS P81 E Adapter after reading this article.  In the upcoming articles ,we will see about the B-Series servers and UCS manager(Fabric Interconnect). Stay tuned.
Thank you for visiting UnixArena.