There are  lot of elements  which we didn't see in the last article. In this article ,we will see that how to configure the CIMC log (syslog), Virtual KVM settings ,configure the BIOS, Power polices, User management, CIMC network settings. We will also see that how to configure the communication services for CIMC(http,https, ssh). To monitor the host, we also able to configure the SNMP on CIMC. At the end of the article, we will see that how to update the firmware and updating the new certificate in CIMC.
1. Verify the sensor status of the C-series server.If there is any issue with the server sensors , it will be displayed here.

2. Event log can  be viewed by clicking the "system event log"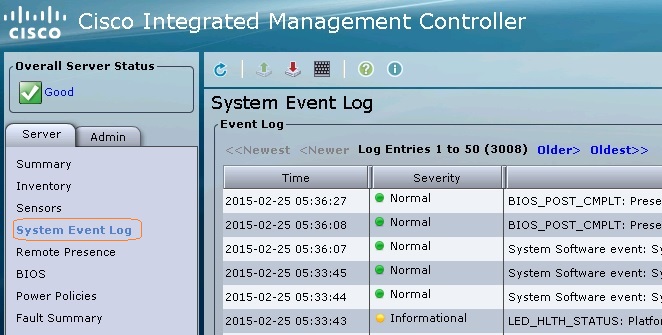 3.Click on the Remote Presence to configure the virtual KVM console. Here we can configure the number of maximum sessions and remote port.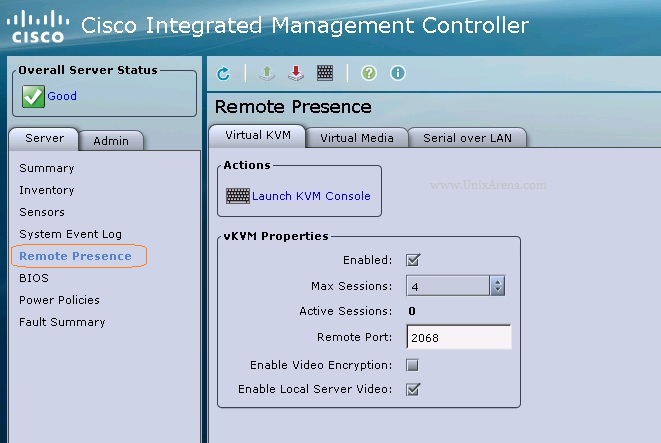 4.Here is the place where you can enable the virtual media.  If you enable the virtual media, you can able to map the local ISO file to the CIMC. (Ex: Mapping the OS ISO files)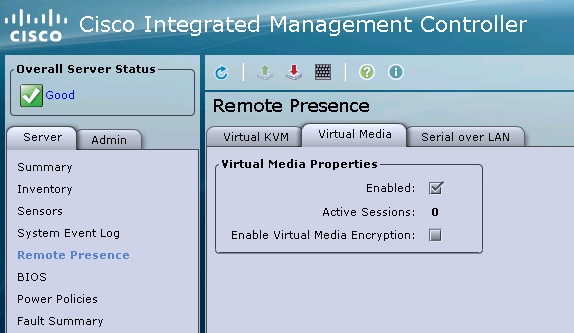 5. Serial over LAN option  must be enabled to connect   the CIMC remotely.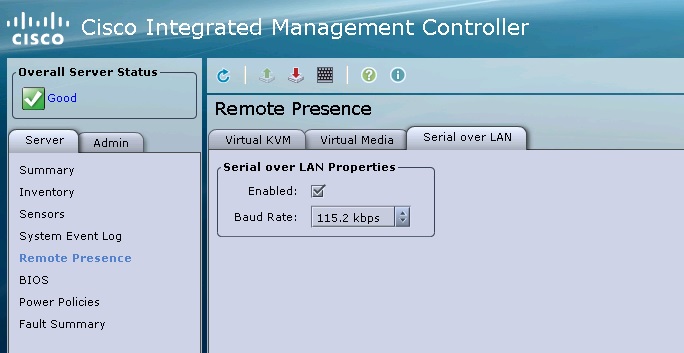 6.Boot order can be defined in BIOS – > Configure Boot order.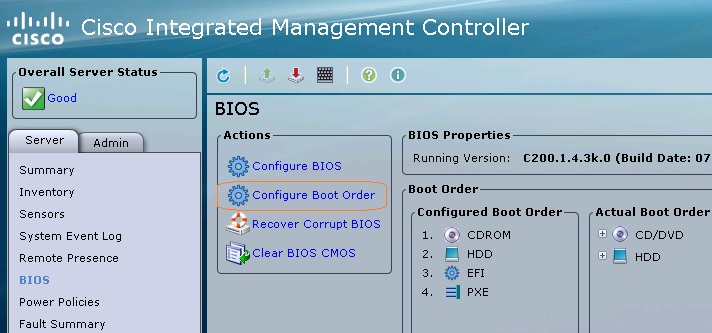 7.If you click on the configure BIOS, it will take you to the below window.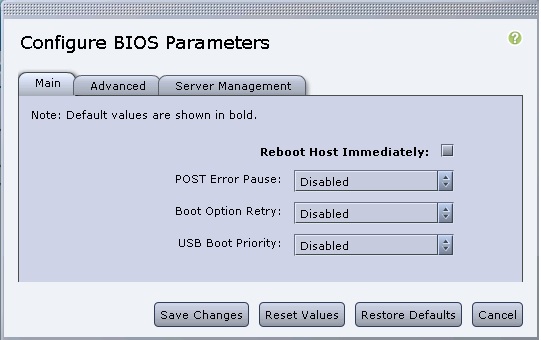 Processor related settings can be changed in "Advanced" tab.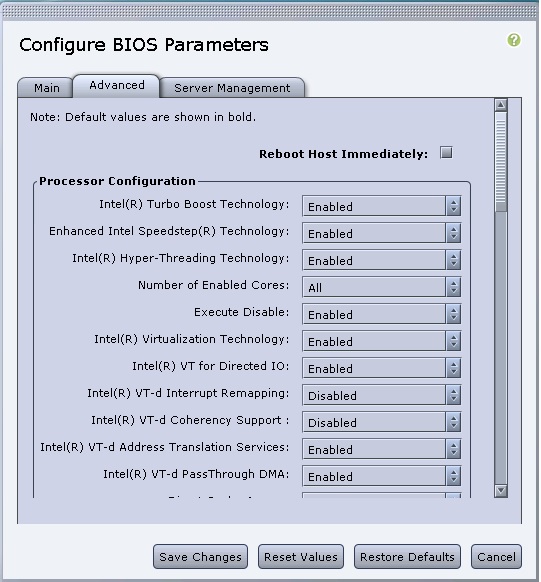 Server management port configuration can be found in the last tab of the BIOS menu.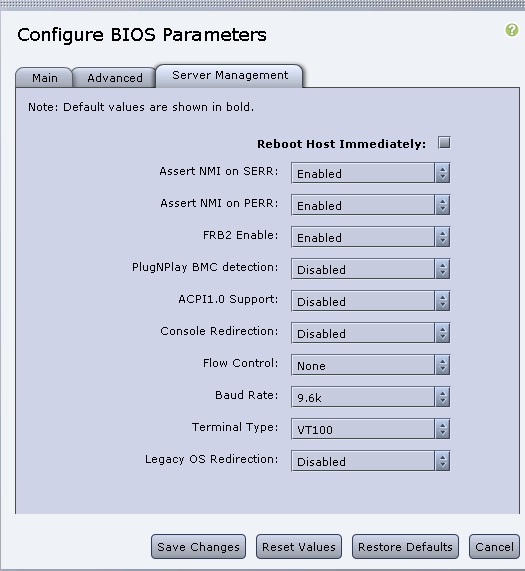 8. We do have option also to configure the peak power consumption on UCS servers.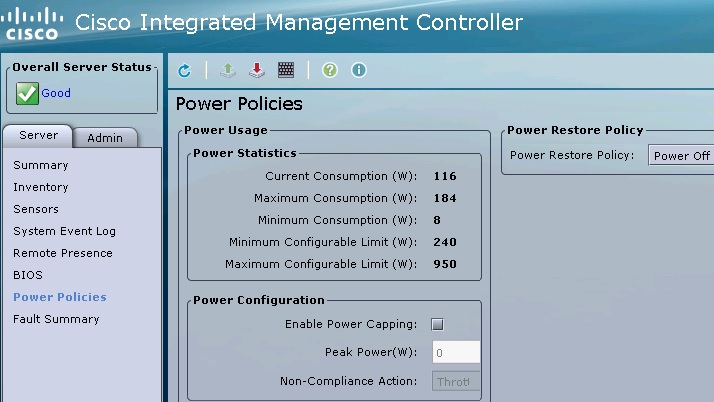 9. Click on the "admin" tab . In the user Management , we can able to add the new local users and configure the "Active Directory" to it. We have also option to see the current sessions and "admin" user have access to terminate those sessions if required.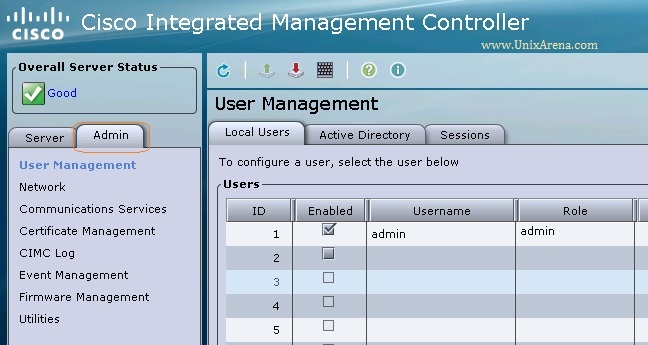 Here is the "Active Directory" tab .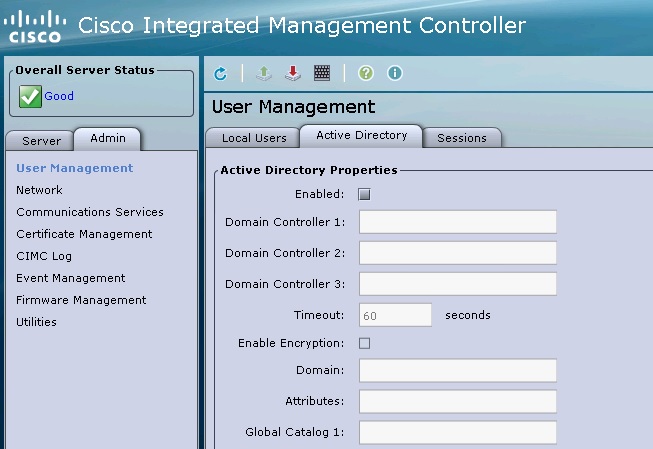 Here is the "sessions " tab.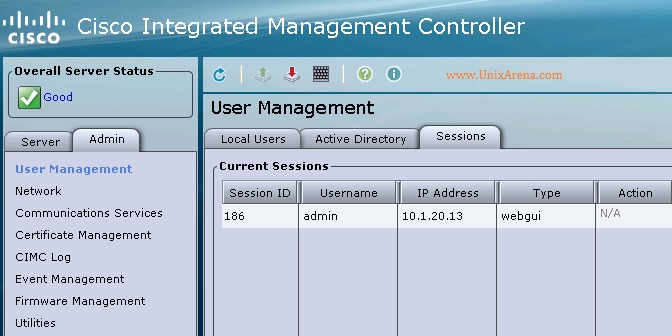 Click on the Page 2 to continue.