This article will help you to configure the vCenter Operating Manager 5.8 . Once you have deployed the vC Ops using the OVA file , new vApps will be created along with  two new VM's. (Analytics VM & UI VM). When you power on the vApps , Analytics VM gets power on and it takes nearly 10 minutes  to initialize. There are plenty of start-up scripts runs to configure the VM to use for first time. Once the Analytics  VM is up , UI VM gets power on and it also has plenty of start-up scripts for first time initialization. Once the both VM's are up , you can use the UI VM ip address/hostname to access the web-portal to configure the vC Ops. Once you have logged in to the portal using "admin" user account, initial setup wizard pop-ups to perform the configuration.
1. Login to vSphere web-client  and power on the vC Ops 's vApps. VM's will take its own time to initialize for first time.

2.Here is the summary tab of Analytics VM.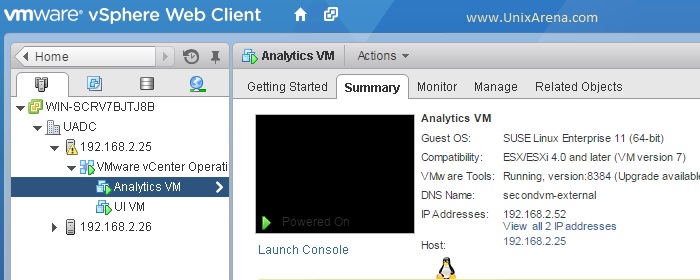 3. UI VM summary tab .Click on the Launch console link to open the VM console  for post configuration.

4.VM console will be opened on new browser tab. You will get the UI VM console like below.

vC Ops – User Interface VM username / password : root/vmware , admin/admin.
5. In the above console ,you will get the URL to access the web-portal of UI VM. (Ex: http://192.168.2.50) In new browser tab, access the vC Ops UI – VM web-portal.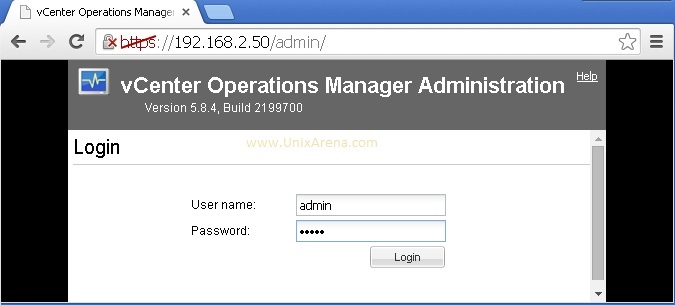 6.Once you have logged in on UI VM web-portal , wizard pop-ups for initial configuration.Provide the vCenter details where UI VM & Analytics VM is hosted.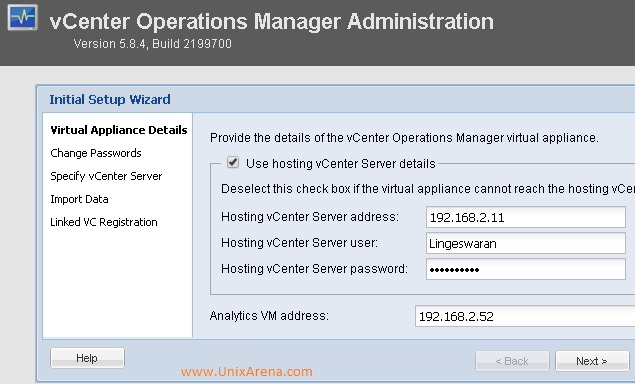 Security alert may pop-ups like below. Just select "yes" to continue.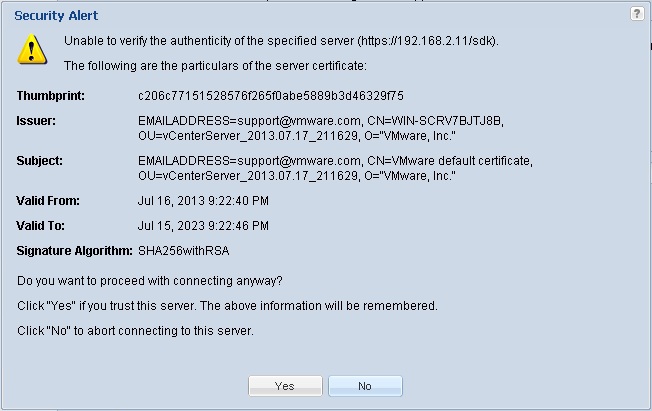 7.Change the factory default password for users admin and root in the below screen.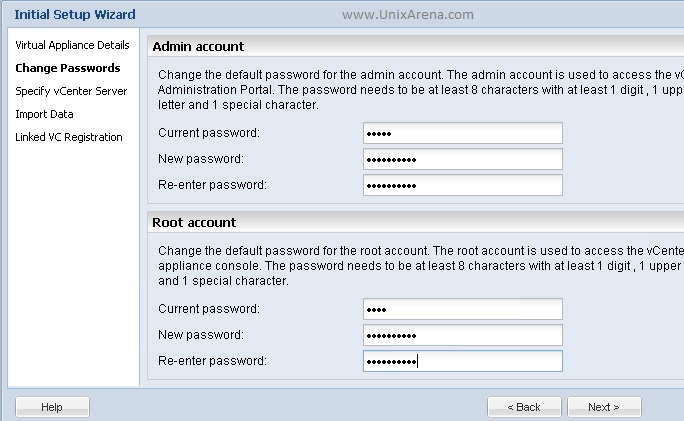 8.Enter the vCenter servers details which needs to be monitored using vC Ops.We have also option to specify the Registration user and collector user.

9.If this is the first time vC Ops installation, then  you can forget about "Import Data". If you have any historical data from vCenter extension, you can import it here.

10.If you are  connecting your vCenter servers from different sites using vCenter Linked Mode,then you can provide the information on this window.

Click Finish to complete post configuration.

You will get the below window, once you have completed the registration.You can also add the new vCenter Server by clicking the New Registration tab.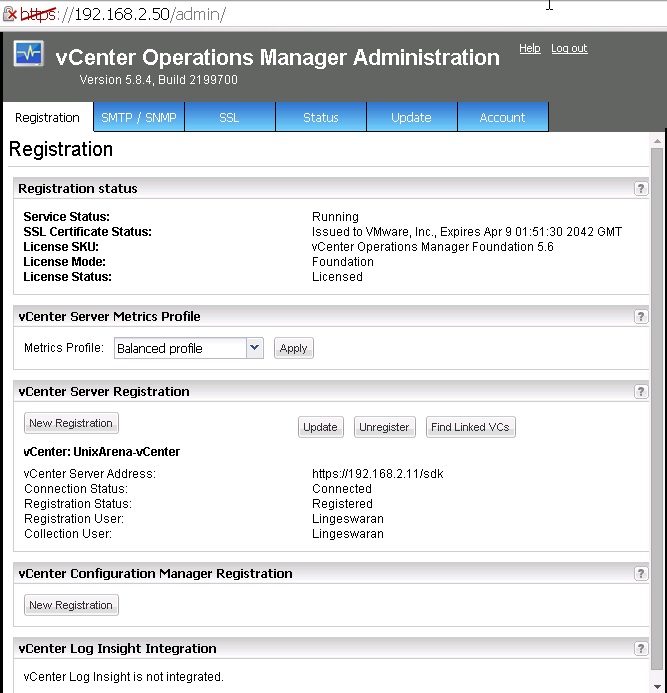 If you are not getting the above page , you can access it using "https://UIVM-IP/admin" URL.
11. Once the registration is complete, You can open a new window to browse the UI VM with IP address.It will be automatically re-directed to below page by default.If not , you can access the below portal using "https://UI-VM-IP/vcops-vsphere/" .   Login as admin with new password which you have set .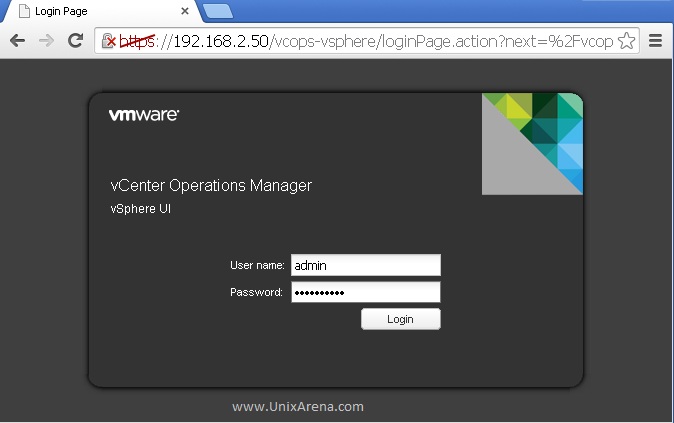 12.Once you have logged in , you will get the home page like below.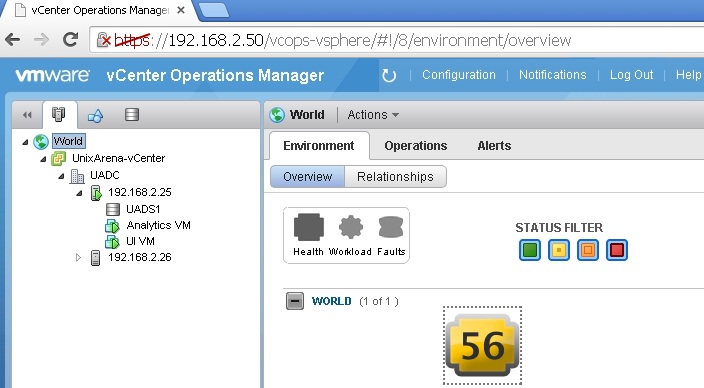 Hope this article is informative to you. In the next article ,we will see that how to configure various monitoring elements.
Stay Tuned !!!
Share it ! Comment it !! Be Sociable !!!