In this article ,we will see that how to configure the network protocol profile for vC Ops vApps using vSphere web-client. Network protocol profiles provide a network identity to vApps. A network protocol profile is a pre-defined network configuration that is assigned to a network used by a vApps. The vApp can then leverage vCenter Server to automatically provide an IP configuration to its virtual machines. vC Ops OVF file contains "Analytical VM" and "User interface VM" vApps. We need to set the static IP address for both VM's but however network profiles are mandatory to power on these vApps. Let's see how we can create network protocol profile for vC Ops vApps.
1. Login to the vSphere web Client .
2.Click on the Networking .

3.Select the Network in which you want to configure the vC Ops network profile.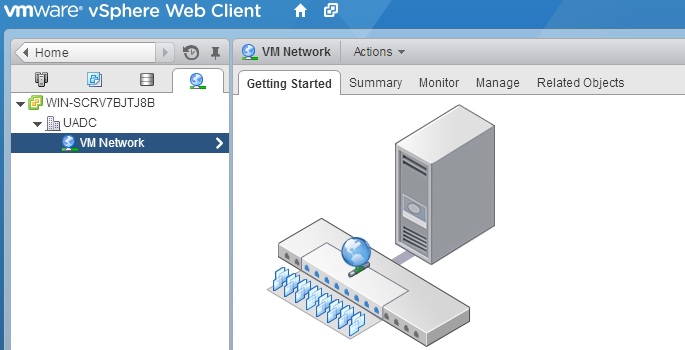 4.Click on Manage and Select Network Protocol Profile.Click on the Link icon which is on the right side.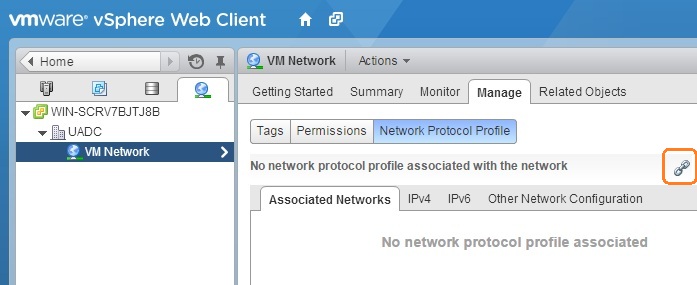 5.If you click the link icon, new wizard  will pop-up like below.Select "Create a new Network protocol profile"  and click next to continue.

6.Enter the network name and select the network which you want to associate with this profile.  Click Next to continue.

7.Enter the network information according to your requirement.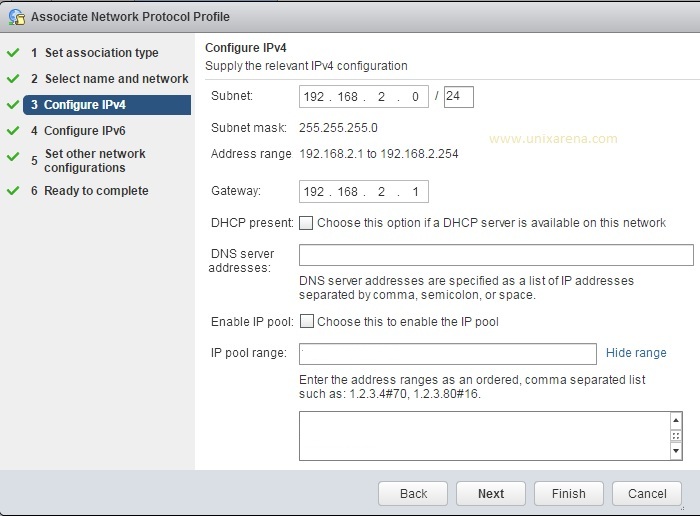 You can restrict the network profile to use to specific range of IP address by enabling the network pool. In our case,we are going to set the static IPs for vC Ops vApps . So do not enable the "IP pool"
8.You can skip IPV6 if you are not using it.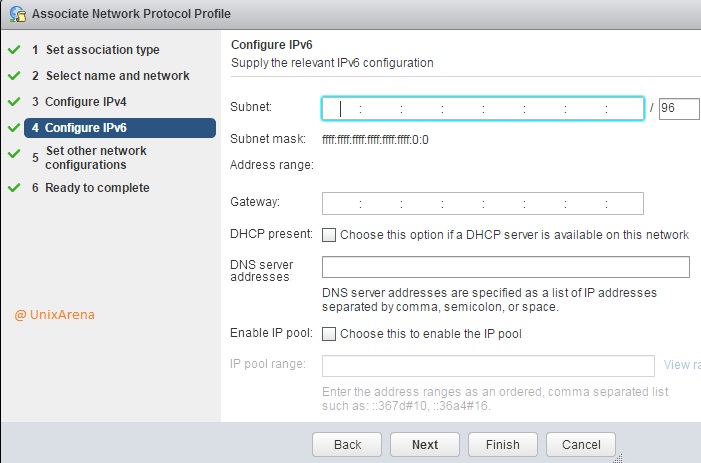 9.Set the other network configuration according to your environment.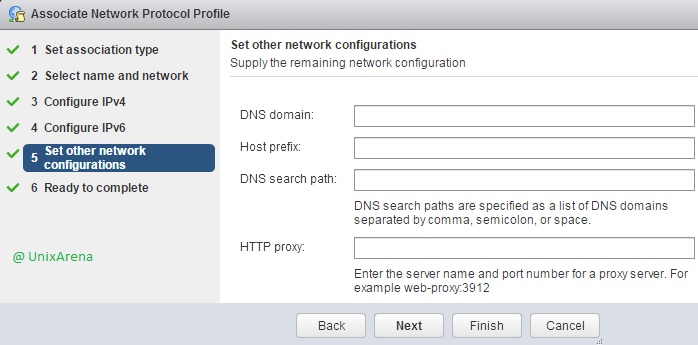 I have left blank since I do not have DNS servers configured on my test environment.
10.Review your settings and Click finish to create a new network protocol profile.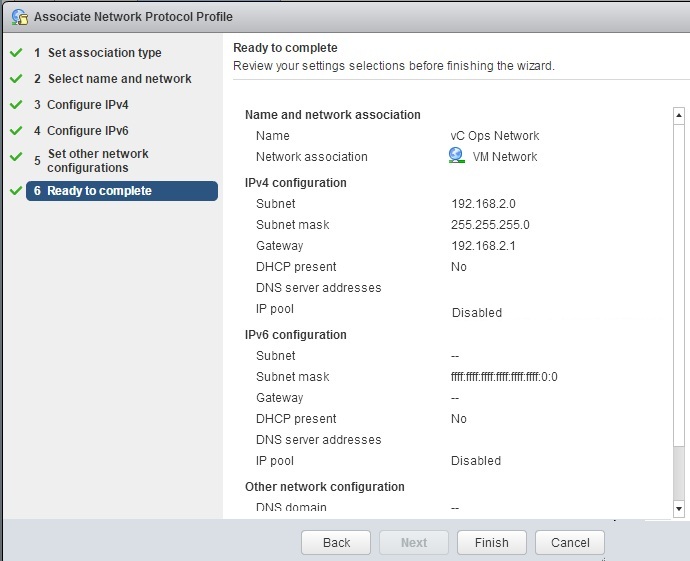 11. We can see that new network protocol profile has been created successfully.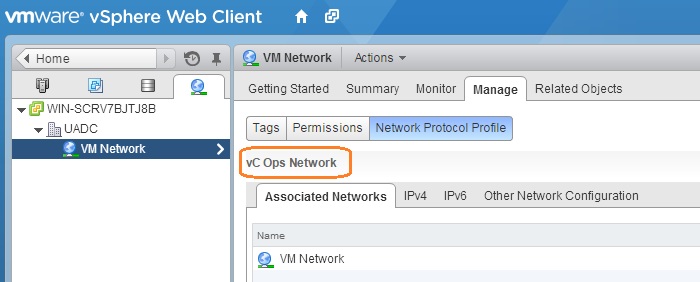 This profile will be used when we are going to deploy the vC Ops which we have downloaded from VMware.
In the next article ,we will see that how to deploy the vC Ops.