Virualization is very powerful technology but  it comes with greater responsibility as well. If you do not configure or maintain your virtual environment properly, it will affect whole environment. Do you would like to know how ? In most of the cases , SAN storage systems will be shared for all the physical and virtual environments. If you do more storage v-motions, SAN storage may not able to responds to the other servers which are connected to it due to High aggressive IOPS from VMware ESXi nodes. That's why i said , Virualization is very powerful .You need to handle with care. If you handle it properly, you can get benefit from it. If not , you will suffer for sure.

VMtrubo 5.0 which has released  on 2nd week of November 2014. What VMturbo 5.0 offers ?  Will it improve the service level of the VM's ? Let's talks about  it. VMturbo is moving forward to the market based approach. Operations Manager is the foundation of VMTurbo's unified control platform. Engineering and operations teams use it for capacity planning, workload reservation & deployment, and run-time performance assurance and efficiency.
Virtualizing Business-Critical Applications
Virtualization is not a solution for the all type of environments but to reduce the cost ,we have forced to virtualize it. If you move, high CPU,Memory contention applications like SAP,Oracle, SQL  and Exchange to virtual machine, you need to allocate the resources carefully for the VM. By its nature virtualization introduces sharing of resources; however, business-critical applications can be particularly sensitive about sharing resources – in other words, contention. VMtrubo help's to Leverage the smarter consolidation of application workloads through intelligent placement and allocation decisions.
VMTurbo can:
Significantly increase VM densities, often by 30% or more, without introducing additional business risk.
Assure application workload performance, preventing problems from occurring in the first place.
Free up Ops teams to focus on key business projects and priorities.
Enable virtualizing mission-critical applications with confidence.
Optimal Workload Placement
VMTurbo takes a different approach.  It models your environment as an efficient marketplace between buyers and sellers, letting your workloads and infrastructure work it out for themselves.  It's continuously looking at your environment, and always knows what workload to place where and when to keep your environment in a healthy equilibrium, where your application users are kept happy while maximizing the use of precious resources.
Through dynamic workload management and resource allocation decisions, combined with smarter consolidation of critical and non-critical application workloads, VMTurbo can:
Assure application workload automation performance through smart resource allocation decisions, preventing many problems from occurring in the first place.
Free up operations teams to focus on key business projects and priorities.

Make workload automation placement decisions within and across clusters and clouds.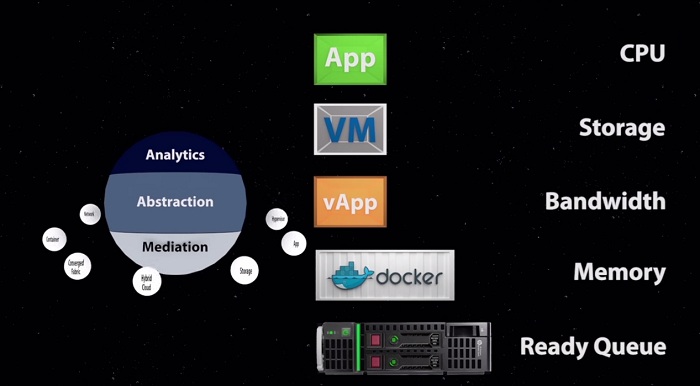 Virtualized Capacity Planning and Management
VMturbo digs very deeply in to the VM's and virtual resources. VMTurbo approaches capacity planning in a fundamentally different way. It uses efficient market principles to balance the supply and demand in your infrastructure, and applies these principles both now and into the future, producing accurate and actionable plans to ensure current and projected application needs are met without over spending on new hardware.
VMTurbo's capacity planning simulator can guide on,
Data Center Consolidations
Upgrading Server Hardware
Improving VM Headroom
Deploying New Application Workloads
Disaster Recovery Planning
Physical to Virtual (P2V) Migrations
Hypervisor (V2V) Migrations
Cluster Flattening
For free assessment, please drop email to sales@vmtrubo.com to know that how much money you can save on existing VMware/hyper-v environment by doing over provisioning.
Efficient and Differentiated Cloud Infrastructure Services
VMTurbo's intelligent resource allocation and workload placement capabilities provide service providers with a new way to drive more value from their server and storage infrastructure: increasing virtual machine density ratios without compromising workload performance.
Using these capabilities, service providers can:
Realize gains of 30% or more in virtual machine density over what is achievable with native hypervisor tools and resource scheduling
Optimize compute and storage resources in ongoing operations, as well as planning and deploying new workloads
Maximize storage utilization without risking storage outages by aligning thin provisioning in the virtualization and storage domains
Reclaim terabytes of wasted storage by identifying files that were not removed when virtual machines were decommissioned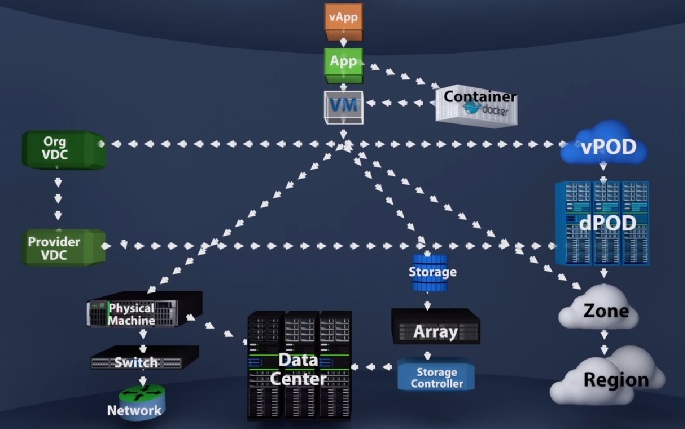 VMTurbo prescribes preventive actions—and can automate them, if enabled—to ensure quality of service for workloads running in virtual data centers while driving the most efficient utilization of resources. This allows you to:
Reduce the number of incidents, problems and alerts in your virtual and storage infrastructure by preventing problems before they become critical
Eliminate labor-intensive activities associated with triaging problems and incidents from performance bottlenecks in your server and storage infrastructure, virtual data centers and virtual machines
Decrease the number of service desk calls by providing customers with greater insight about service performance and consumption, so they can eliminate your infrastructure as a cause of application performance issues
Avoiding Workload Resource Over Allocation
VMturbo dramatically increase VM Densities. The below video will make you understand that why we should not over provision too much.
Reclaim Resources and Rightsizing to Avoid VM Sprawl
VMturbo will help you  track down dormant or Zombie VMs, orphaned files, excess snapshot and log file usage and more, VMTurbo helps you reclaim precious storage and compute resources that can be used for nobler purposes.And because VMTurbo's control system uses efficient market principles to balance supply and demand, it always knows the right move to rightsize your VMs to the right configuration to keep your application users happy while efficiently using your infrastructure resources.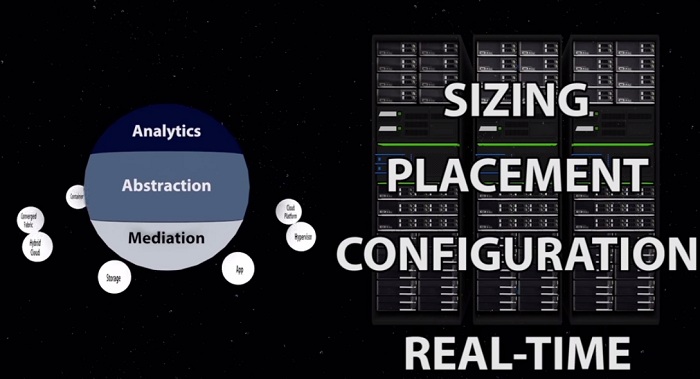 Reduce Licensing Costs
VMTurbo's Operations Manager assures workload and application performance while utilizing the environment as efficiently as possible. This means fewer processors/hosts are required to run applications without having to sacrifice performance. In addition, our purpose built Policy Engine capability enables dynamic group creation which help ensure VMs only run on those hosts that have been licensed.
With VMTurbo you can reduce licensing costs in two ways:
Reduce the number of processors/hosts requiring licensing
VMTurbo is the only software-driven solution for ensuring performance while utilizing the infrastructure as efficiently as possible. With increased VM density you'll spend less on licensing costs.
Keep the VMs on the licensed hosts
VMTurbo's Policy Engine enables you to use regular expressions to create dynamic groups for both hosts and VMs, you can then define a rule which ensures these groups stay together in a dynamic virtualized data center.
VMTurbo customers have been able to reduce infrastructure and licensing costs by 40% to 70% by leveraging Operations Manager
vRealize Operations (vCOps) also similar to VMturbo operations but it just takes the measurement from the individual components.But VMtubro digs from application to SAN storage and provides the valid recommendation.
Below are some of the key additions and enhancements VMturbo are bringing to market with 5.0 release.
Thank you for visiting UnixArena.