Redhat Provides the wonderful administrative portal to manage the Redhat Enterprise virtualization environment. Redhat enterprise virtualization Manager is responsible to provide the administrative portal, user portal and reports portal. Its also manage the virtual objects and maintains the inventory on its own database. It performs the similar operations like VMware vCenter server or Oracle VM Manager if we compare to other hypervisor vendors(On their respective virtualization products). In this article ,we will see how to build the new virtual datacenter ,configuring the cluster and adding the new host to the cluster.
Accessing the RHEV-M portal
1. Access the Redhat Enterprise virtualization Manager in browser.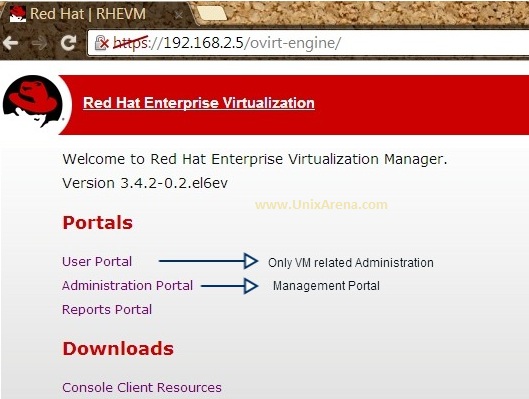 2.Click on the "Administration Portal" and login using "admin" user. (RHEV-M password)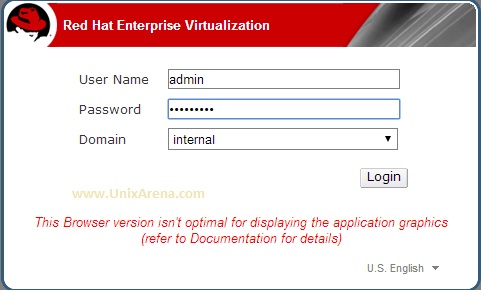 3.Here is the home screen of RHEV-M administrative login.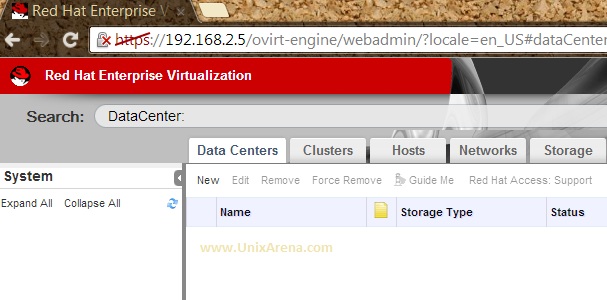 Creating the Virtual Datacenter:
4.Click on "new" From datacenter tab to create a new virtual datacenter.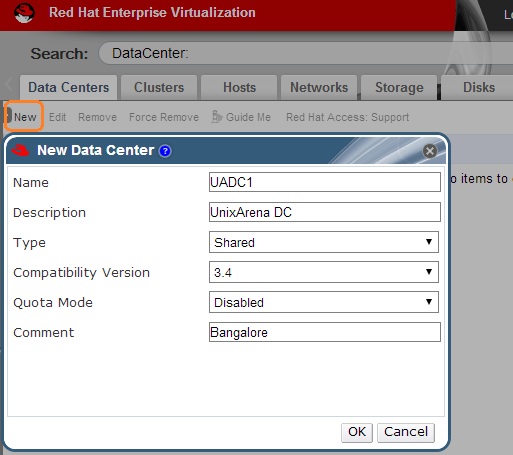 5.Automatically "Guide Me" window popups to guide with the next task to setup the environment,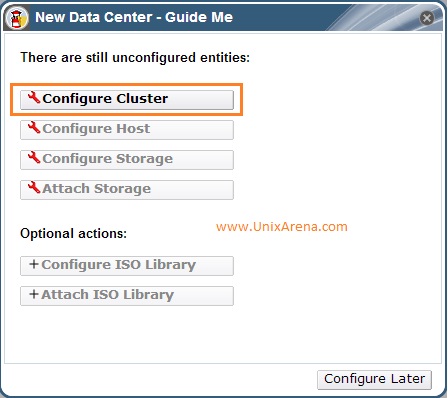 Configuring the Cluster 
6.Click on the "Configure Cluster". Enter the cluster name and other information according to your environment  and click OK to create the new cluster. Do not select "Enable Gluster Service" since this option is not applicable for hypervisors"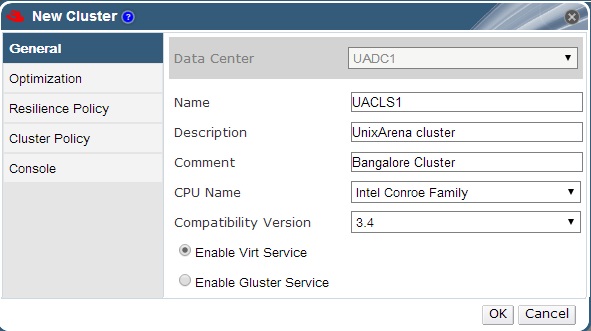 7. The DC guide popups and showing the next task to do .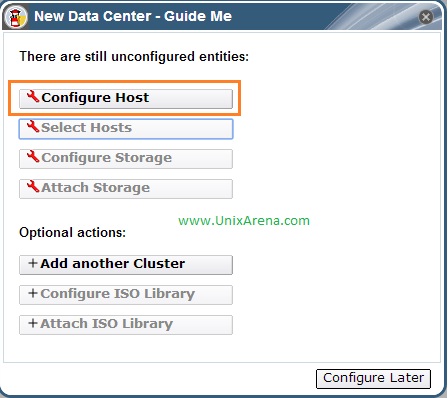 Configuring the Host (Adding the hypervisor host to RHEV-M)
8.In the RHEV-H , Navigate to the oVirt-Engine tab and provide the RHEV-M IP address and Register it .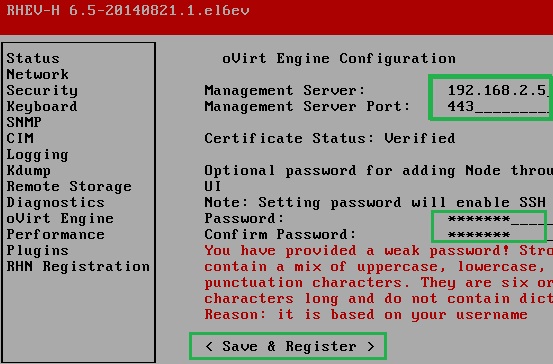 9. Click on Configure Host in the RHEV-M browser. (Step 7). Enter the hostname , IP address and port details. In the Authentication Tab, Provide the root password .In the advanced tab, click on fetch to  get the fingerprint.Click "OK" to add the host.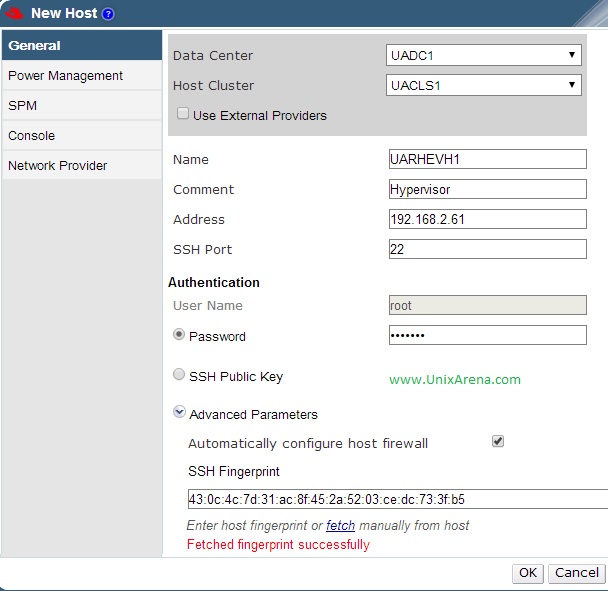 You can simply "cancel" the power management configuration  if you are not going to use it .

10. RHEV-M is installing the necessary packages on RHEV-H.

11.You can see that Redhat Enterprise virtualization  hypervisor is successfully added to the RHEV-Manager.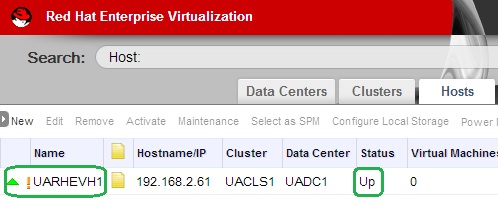 We have successfully created the datacenter , cluster and added the Redhat hypervisor to the created cluster environment.
Share it ! Comment it !! Be Sociable !!!