NAKIVO Backup & Replication delivers reliable, fast, and affordable VM data protection for VMware environments.To protect the VM's on the VMware vSphere environment using NAKIVO, You need to attach the vCenter server to NAKIVO  Director.There are two type of components involved in NAKIVO Backup & Replication.1. Transporter 2. Director . Multiple transporters can be controlled by single director. There are two type of transporters. 1.Target Transporters(Close to Director) 2.Source Transporter (Close to VM). If both Source VM Host and Backup Repository / Target Host are close to each other and have a good connection (e.g. Gigabyte Links), you do not need two Transporters and can simply use the one that comes in the default product installation. The Director can be installed everywhere you want, but for better reliability, it is recommended to install it on the target site.
In our setup, we are not using the multiple transporters. The appliance which we have configured will act as Director/Transporters. Here we will see how we can attach the vCenter Server to NAKIVO Backup & Replication.
Once you have setup the virtual Appliance , you are good to proceed the below steps. 
1. Login to NAKIVO web interface.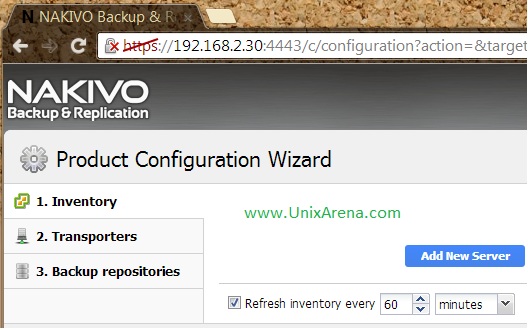 2.Click on Add New Server.Enter the VMware vCenter Server and credentials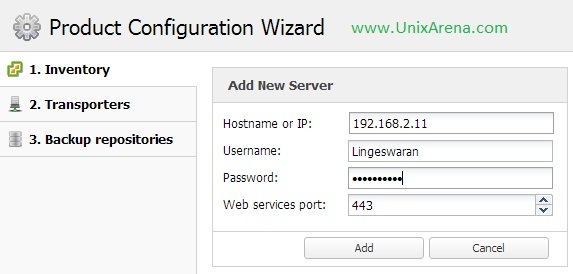 Adding vCenter server in progress.

After Adding vCenter server ,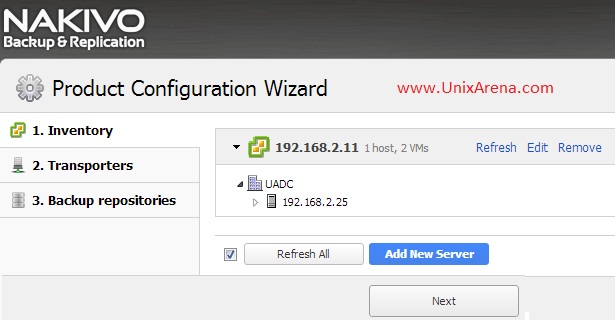 3.Click Next to configure the Transporters.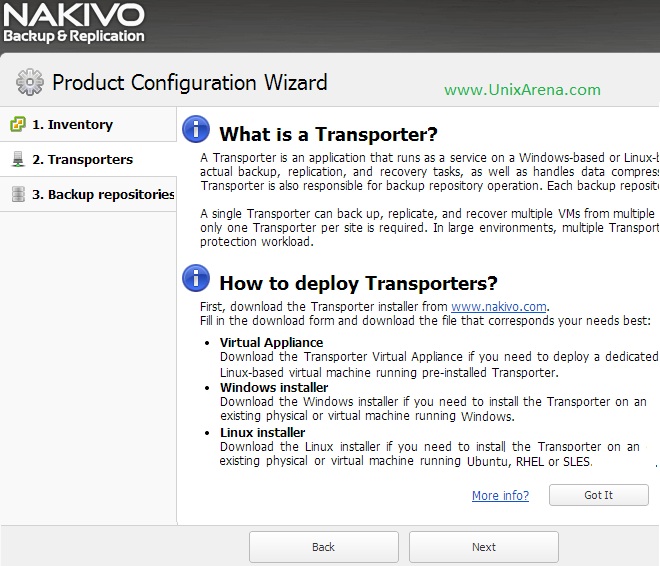 This appliance has inbuilt transporters and Directors.  So you no need to configure anything extra.
4. Click Next to configure the backup repositories. This virtual appliance has pre-configured backup repositories. Unless , you need additional repository, you can just finish the wizard.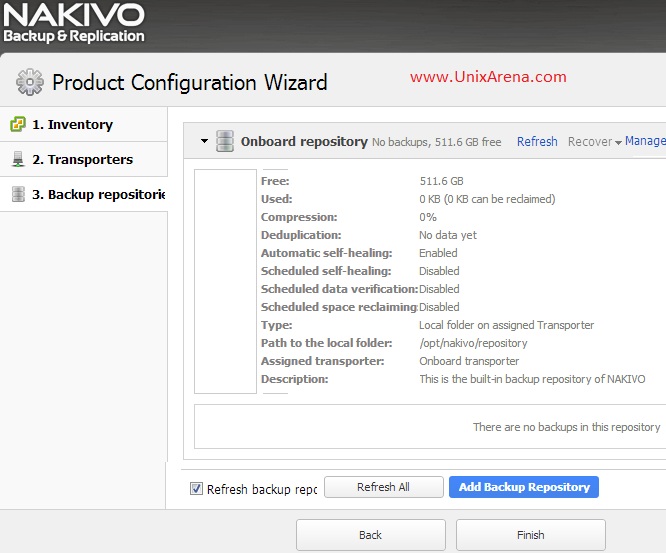 5.You will be re-directed the below window after finishing the wizard.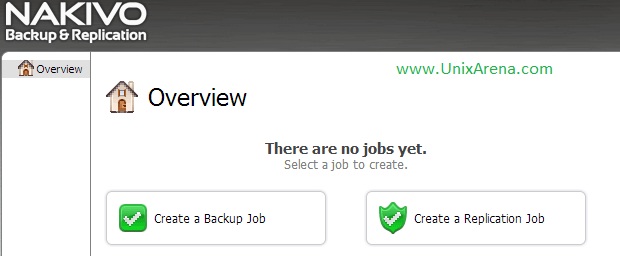 We have successfully configured the NAKIVO Backup & Replication for testing the VM flash recovery. In the next article,we will see how we can recover the VM using the NAKIVO VM FLASH RECOVERY OPTION.
Share it ! Comment it !! Be Sociable !!!