To store the virtual machines , you need centralized storage like SAN or NFS file server. Not everyone in world can afford the SAN cost since it requires lot hardwares like fiber channel cables, SFP  connectors, SAN switches and Storage. But iSCSI storage can be easily setup using the existing system network with commodity hardware (X86 servers with DAS ). Here we will see how we can add the iSCSI storage target to the Redhat virtualization  environment.These shared storage can be used to store the VM's which requires the high availability.
1. Login to the Redhat Enterprise Virtualization Manager  and navigate to the storage tab.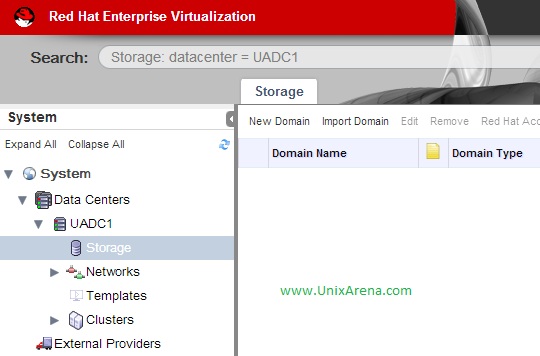 2.Click on New Domain
Enter the Name and Description of the storage
Select the Domain Function/Storage Type as Data/iSCSI
Enter the iSCSI server IP and Port Number
Click on Discover.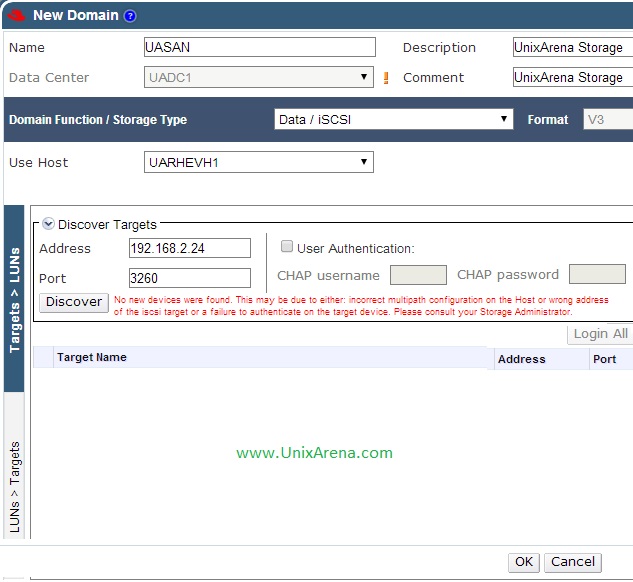 3.Just click on "Login all " to initiate the session with ISCSI server on the available targets.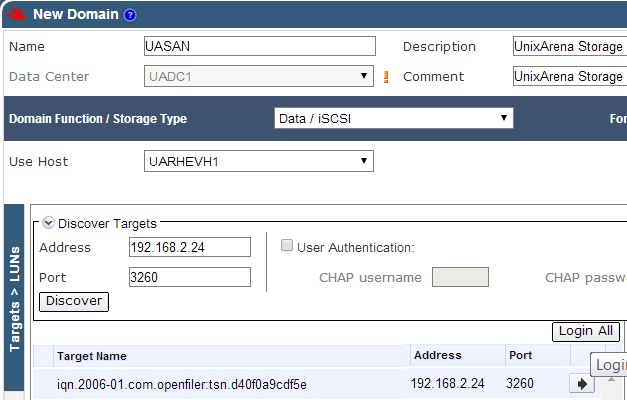 4.Once you have logged in to the selected target, you can see the LUN's which has been  assigned to that target.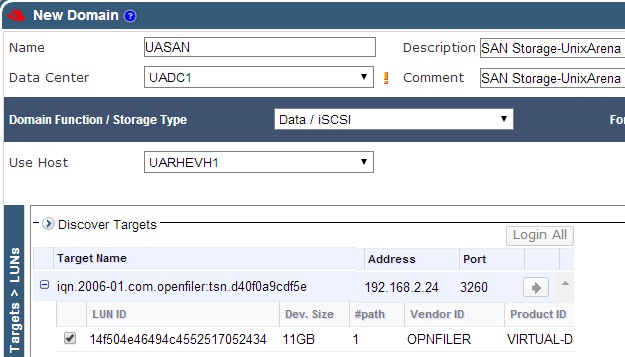 5.This window provides two type of options, (Left side vertical boxes)
By selecting the target , you can see the allocated LUNS.
By selecting the LUN, You can find the target.
In my case, just one target and that also has only one LUN. The above mentioned options will be useful when you find the multiple targets and multiple LUNS on the discover.
6.Just select the LUN and click OK to create the storage domain.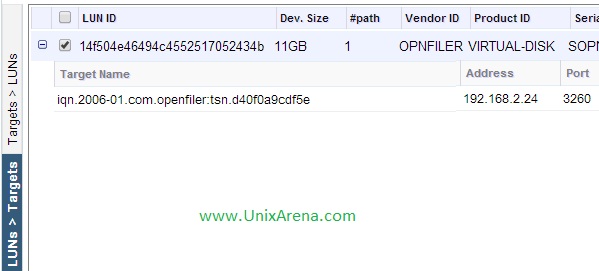 7.In few minutes , new storage domain will be ready .

8.The same way you can add new storage domain for NFS storage as well . In the storage domain window, you need to enter details something like below.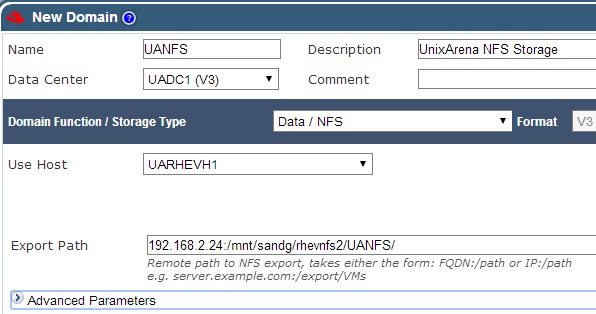 It will be mounting like below on the Redhat hypervisor.
[root@uarhevh1 ~]# df -h |grep 192
192.168.2.24:/mnt/sandg/rhevnfs2/UANFS
                      3.7G   74M  3.5G   3% /rhev/data-center/mnt/192.168.2.24:_mnt_sandg_rhevnfs2_UANFS
[root@uarhevh1 ~]#
Normally, iSCSI Storage domain   will be used to store the virtual machines and NFS Storage domain  will be used to store the ISO images of guest operating systems.
Hope this article is informative to you .
Share it ! Comment it !! Be Sociable !!!