This article is going to demonstrate how we can resolve  VMware vCloud agent installation issue on ESXi 5.5 servers. When you add an clustered  ESXi hosts to vCloud Director , you have to prepare the host before a provider vDC can use its resources. During the preparation, vCloud director tries to install vCloud agent on ESXi hosts but sometimes it fails with error saying that "host cannot prepare"  . In this kind of situation , please follow the below steps to get it resolved.
1. The below snapshot shows that unable to prepare the host for vDC and failed due to time out.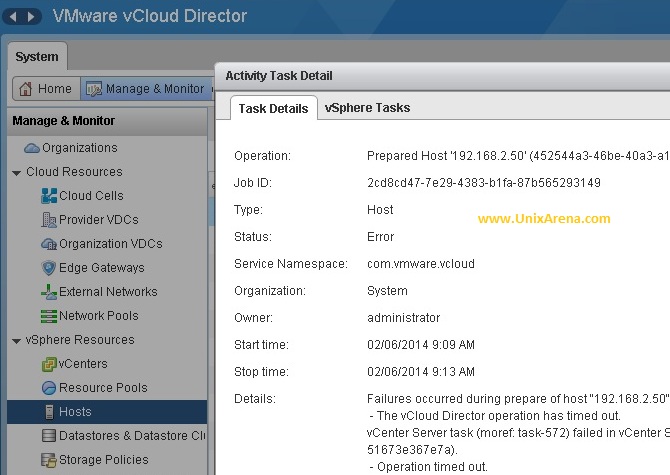 2. Login to vSphere client. Right click the ESXi host and select "Enter maintenance mode" .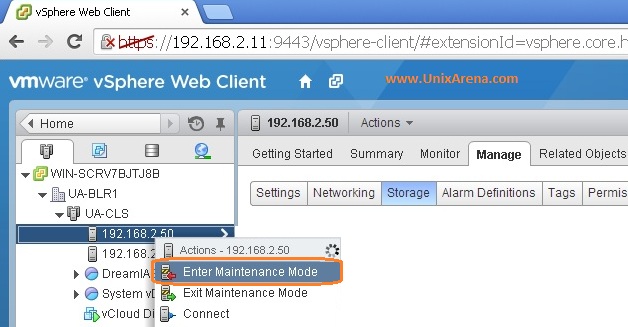 3.Confirm the Maintenance mode.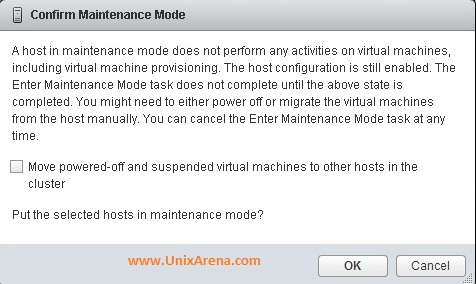 4.Click on the recent tasks to see whether the host has been put in maintenance mode or not.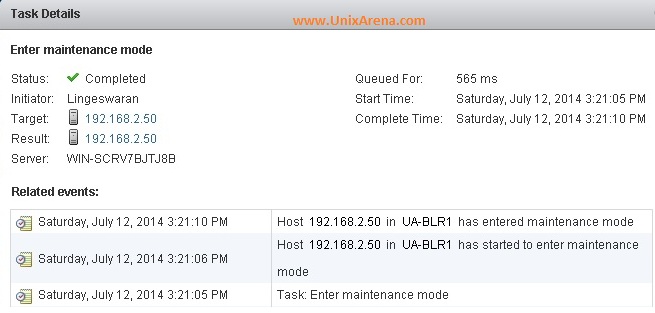 5. Login to the vCloud director . Click the Manage & Monitor tab and click hosts. Right-click the host name and select Prepare Host.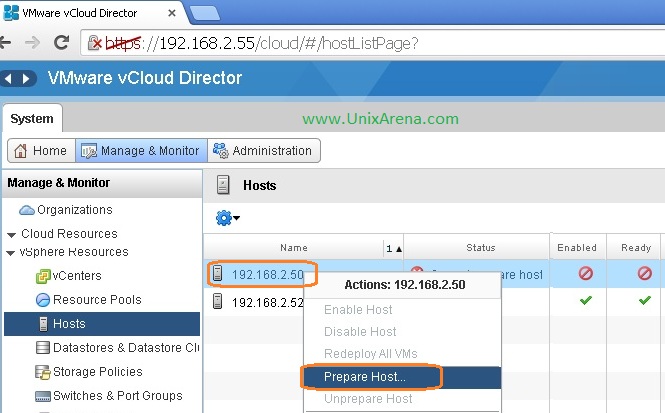 6.You have to authenticate the ESXi host to install the vCloud agent on it.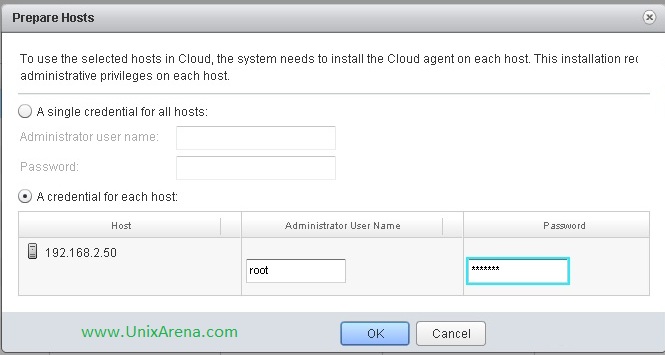 7.Check in the recent tasks to see the vCloud agent installation status.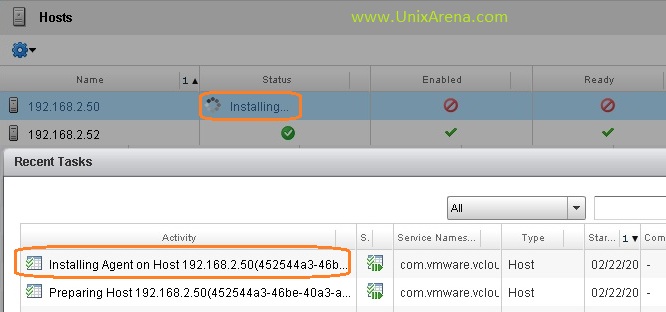 8.Once the agent has been installed,you will get host status like below. System was not ready because we have put the host in maintenance mode.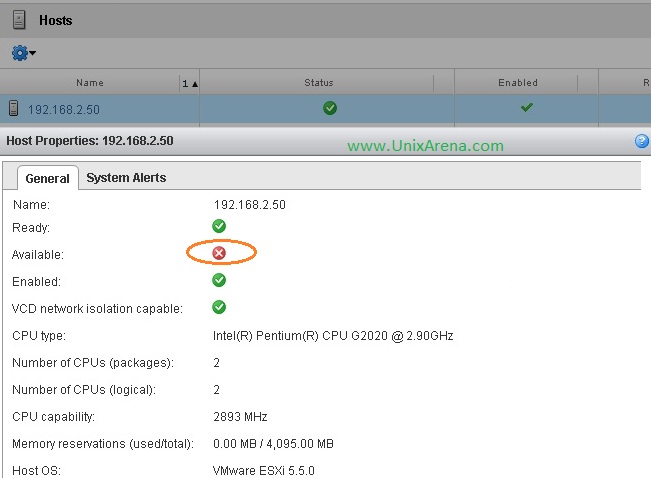 9.Go back to vSphere client  and remove the maintenance flag for that ESXi host.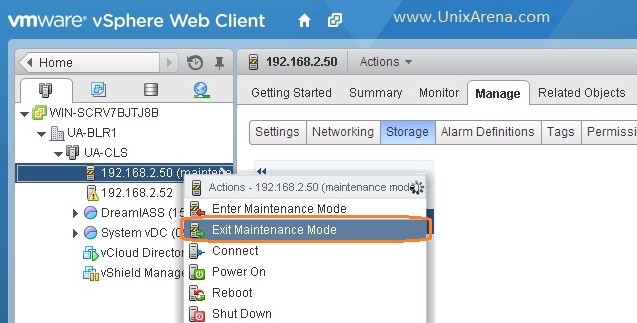 10.Go back to vCloud Director portal and check the host status. Host must be available and ready for cloud provisioning .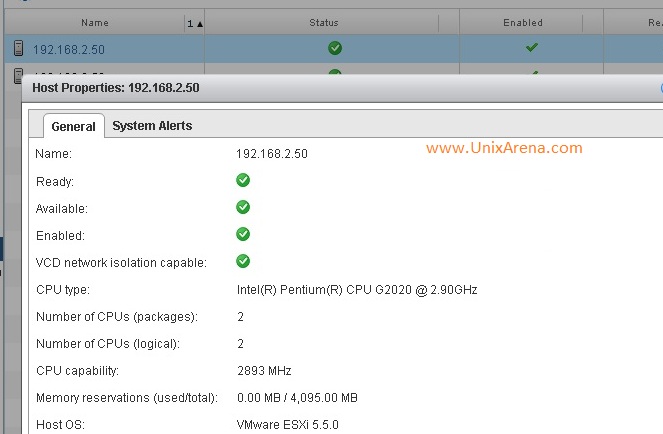 We are back !!!  vCloud agent installation fails when ESXI host was buys and unable to make itself in maintenance mode. (Probably due to running VM's). In that case, you manually migrate the running VM's to another ESXi host and tried to install. If that also fails, then you try to install using the above method .
Hope this article is informative to you .
Share it ! Comment it !! Be Sociable !!!