What is VM templates ?  How it is going to help on automatic VM provisioning ? If you are scratching your head for these asked questions , just go though this article. A VM template is a master copy of the virtual machine which can be used to create a new virtual machines in a few clicks.Normally template will be used to create a similar type of machines . For an example, to build a web-server on Redhat Linux,
You need to create a virtual machine
Install Redhat Linux Operating system
Install the necessary software for Apache
Install Apache.
You have to setup the things only for the first VM if you are going to use template. Using that newly created VM, You can create a template which will be act as master copy for future provisioning. So the bottom line is that template has the  operating system installed virtual machine and set of installed applications on that VM.
We can create a  new virtual machine template from  existing virtual machine or you can covert the virtual machine as template. Here we will see  how we can create a new template from existing VM.
1. Login to vSphere Client and select the VM from which you want to generate new template.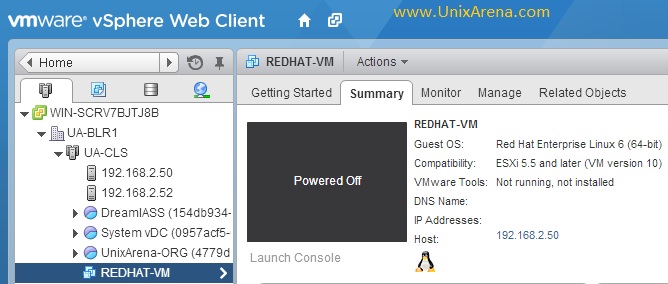 2.Right click the VM and Select "clone to template". If you select "convert to template", VM will be converted as template permanently.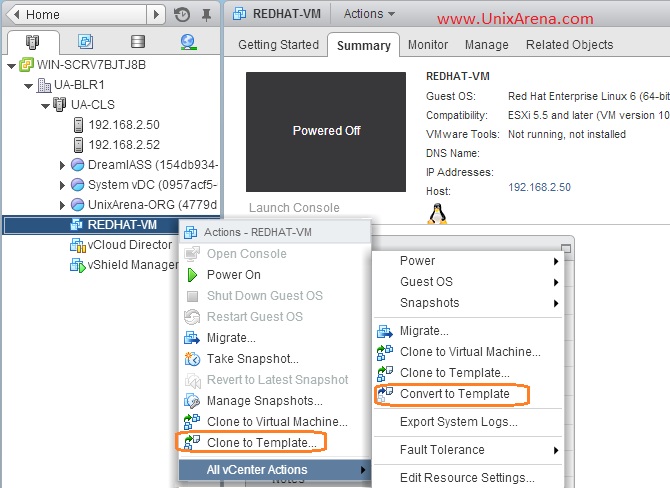 3.Enter the meaning  full template name .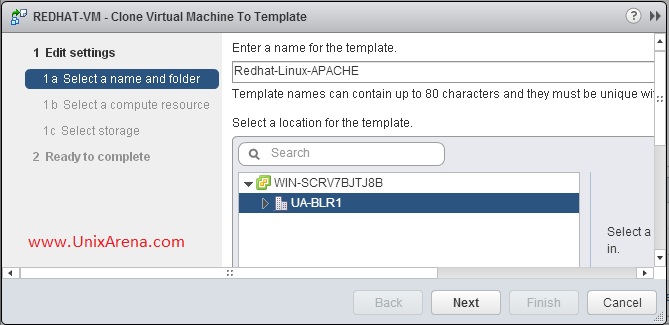 4.Select the cluster or ESXi host .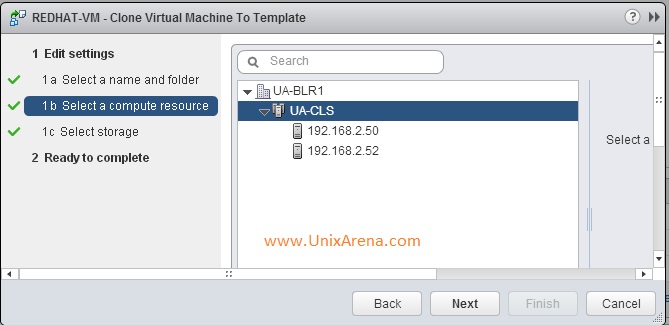 5.Select the datastore for  VM template.
6.Click Finish, once  you have reviewed the settings to create a new VM template .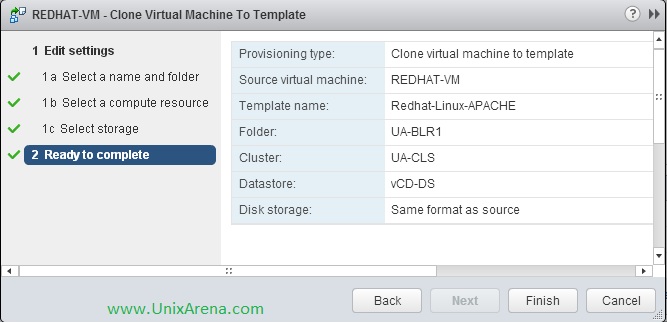 7.Click on the recent tasks to check the template clone status.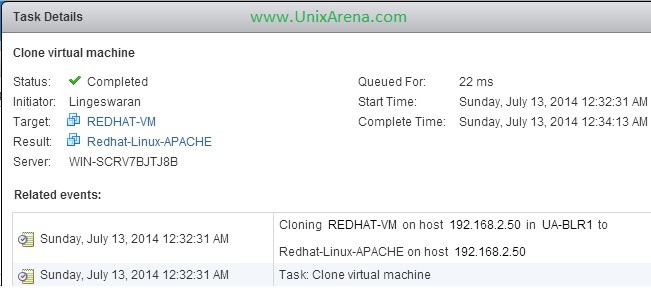 8.Once the clone is completed, Click on the VM & Template tab.Here you can see the template details which you have created by cloning the existing VM.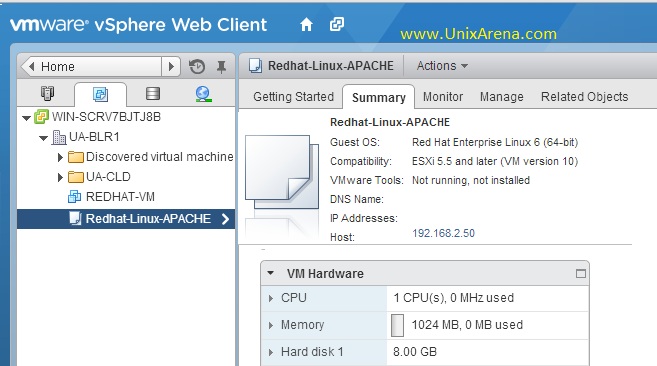 Using the VM template , you can create a new virtual machines in few clicks. But  configuring the IP address, setting the unique host name and configuring the application needs to be done after creating the new VM manually.
In same way ,you can create the template for other virtual machine guest as well. (Ex: Solaris x86, Windows ..etc..).
Share it ! Comment it !! Be Sociable !!!.