Once you have set up the dedicated VSAN network, then you can start configuring VSAN cluster.Before proceeding with VSAN cluster , please make sure that ESXi hosts are connected with solid state drives.(SSD). VMware Recommends to have SSD on each VSAN diskgroup to improve the read and write performance.At the time of VSAN cluster  creation, do not enable the vSphere HA, vSphere DRS and vMotion features. Those features can be enabled after completion of VSAN part. In this article we will see that how to configure the cluster for VSAN and  enabling the  VSAN feature.
Before proceeding with Cluster configuration, Please make sure that dedicated VSAN network is configured on all the three ESXi hosts.
1. Login to vSphere Client .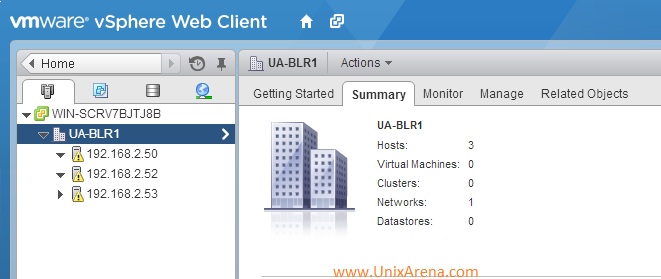 2.Right click on the datacenter and create a new cluster.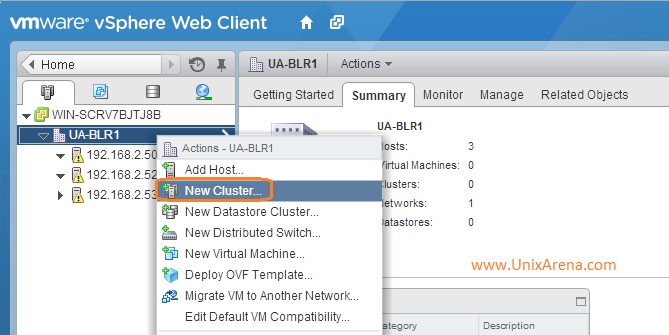 3.Enter the cluster name and do not turn on any services.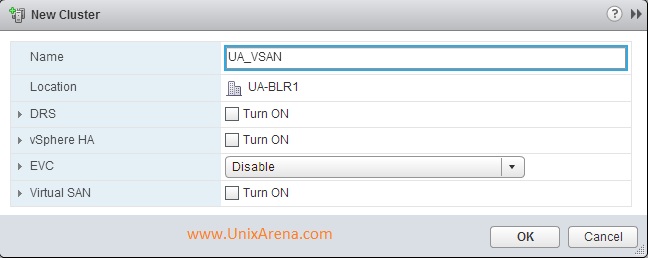 4.Once the cluster is created, now time to move the hosts into that cluster.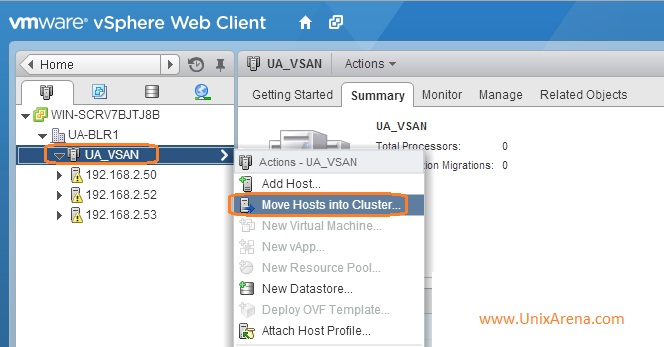 5.Select all the three hosts for VSAN cluster.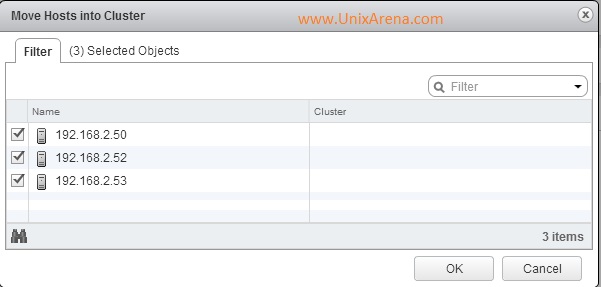 6.Once the wizard is completed, you can see the cluster summary something like below one.

Cluster Summary
7.Turn on the VSAN feature in cluster.Navigate to cluster – > Manage – > Settings and click on Edit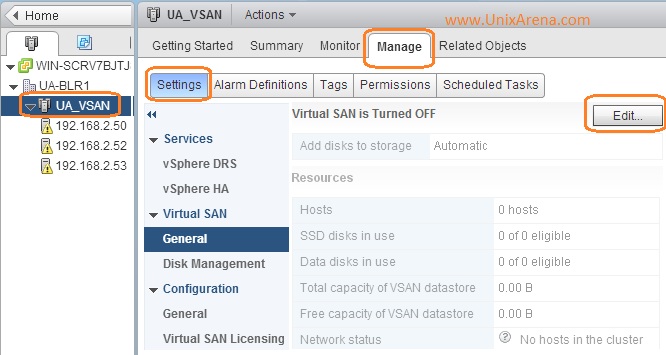 8.Turn ON virtual SAN and select manual for storage.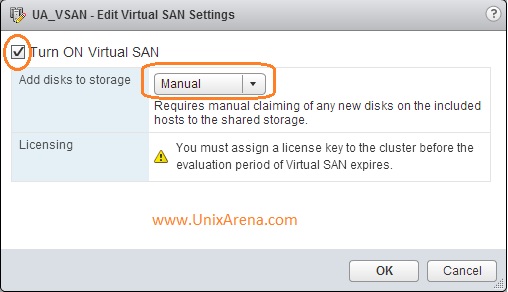 9.You can see the VSAN configuration progress in tasks.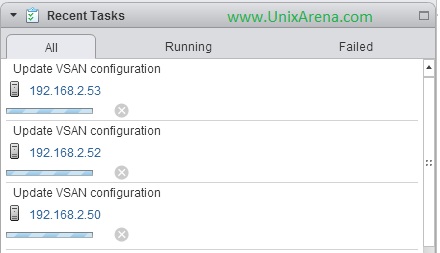 10.By verifying the network status, we can come to know that all the three hosts are configured with VSAN .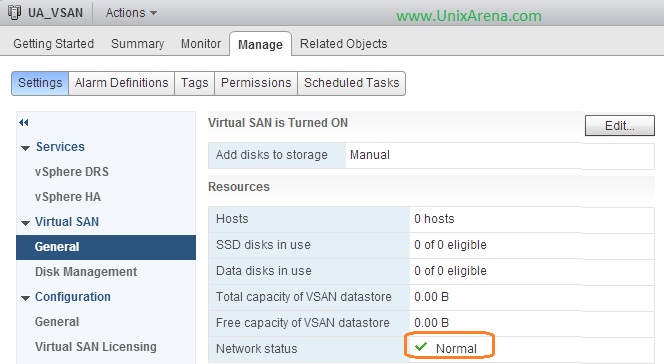 Now you can turn ON VMware HA and DRS for VM availability and load balancing.

Here is the snap of HA services.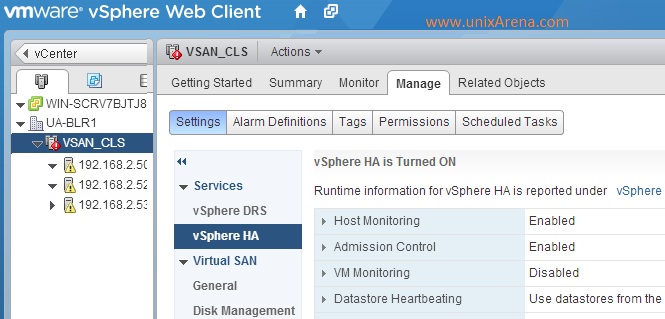 We have successfully configured the VSAN cluster . Next step would be configuring the storage for VSAN.
Share it ! Comment it !! Be Sociable !!!