Virtualization reduced the infrastructure cost by utilizing the hardware more efficiently and  offers lot of other benefits.But Managing the virtual infrastructure is one of the difficult task since thousands of virtual objects are involved. Since the virtual machines are sharing the hardwares, we have to identify the critical virtual machines and needs to configure the service level priorities.Monitoring the hypervisor performance also matter to balance the load between the physical servers. Another important factor is capacity management. We need to closely monitor the resource to avoid the VM crash due to insufficient resources.
VMturbo offers Operation manager to perform the above mentioned tasks for VMware vSphere , Redhat virtualization,Citrix Xen Server and Microsoft Hyper-v .Here we will see how to deploy VMturbo on VMware vSphere environment.
VMturbo application has been pre-configured on SUSE Linux.  Download the VMturbo Operation Manager (SUSE VM with VMturbo Application) to your laptop where you have installed vSphere Client.(open virtualization format. OVA).
1. Login to vSphere Client and click on File.

2.Provide the VMturbo operation Manager OVA file path which you have downloaded from VMturbo website.Click Next to continue.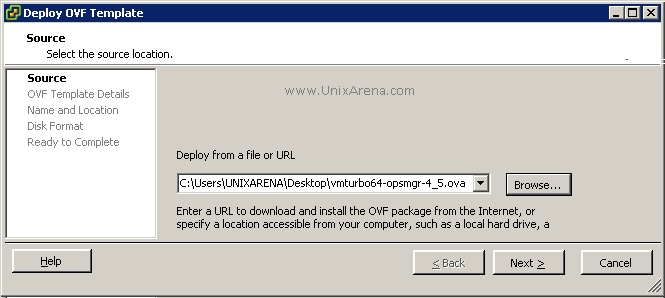 3.Here you will get the OVA template details.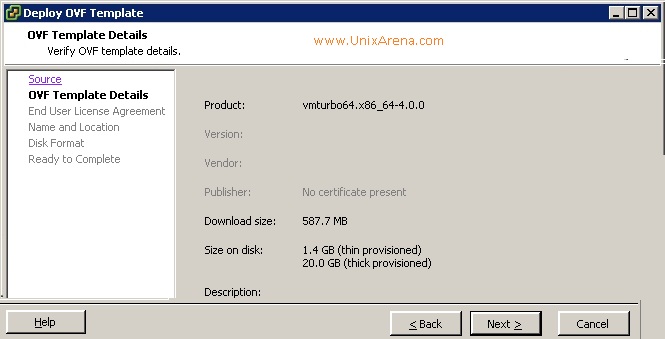 4. Accept the license agreement.

Accept the License of VMTurbo4
5.Enter the virtual Machine Name and Select the Datacenter where this VM is going to be deployed.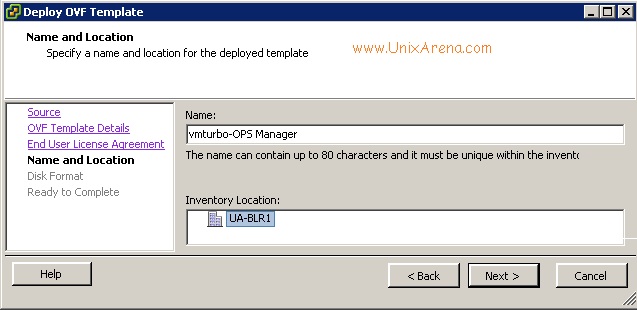 6.Select the Disk format.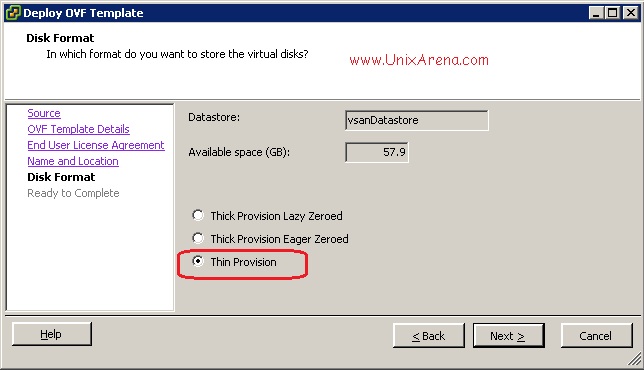 7.Here is the summary of the VMturbo .Click finish to create a new virtual machine.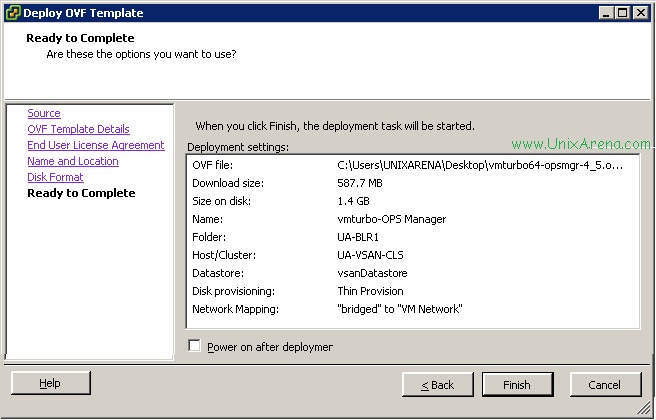 8.Here is the progress of VMturbo deployment.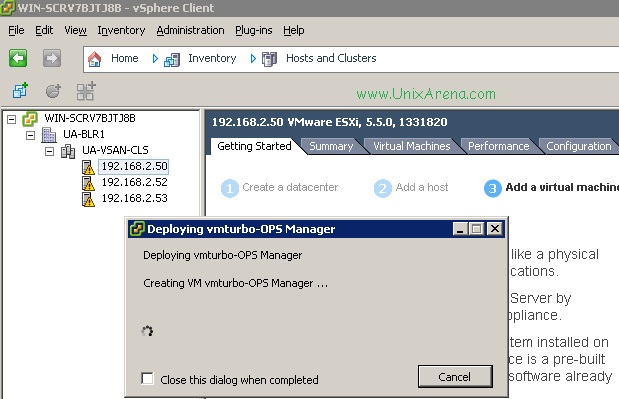 9.Once the deployment is completed, you will get the below message.

10.Power on the virtual machine and navigate to the console.
11. You will get he screen like below on the initial booting stage.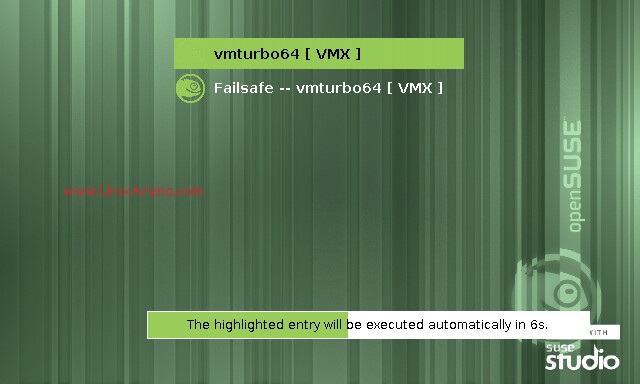 12.Once the VM is completely up , you will get the below screen.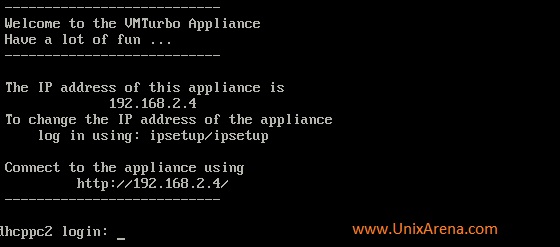 13. You can also change the static IP address by logging in to ipsetup user and password also "ipsetup" . root account password will be "vmturbo" .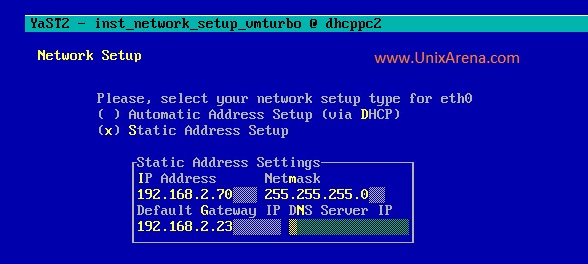 Here you can see the progress.
 YaST2 - inst_network_setup_vmturbo @ dhcppc2

  Writing Network Setup

   =>  Adjust static network setup
   -   Adjust installation system
   -   Test Internet connection

  Adjusting static network setup...
                                                 0%

 [Help]  [Back]    [Cancel]          [Next]
Click Next page to continue to see about configuring VMturbo with VMware vCenter Server.