"Veeam Management pack for VMware" is an extention pack for Microsoft system center to extend the monitoring to VMware environments. If you have already invested on Microsoft system center and you would like to monitor the VMware vSphere components using it, then  you need to go for "Veeam Management pack for VMware". Veeam MP  is not just monitoring software extension, more than that. Because it gives you deeper visibility on VMware vSphere environment and helps you on capacity planning . The below image will describe how the Veeam MP works with existing microsoft system center.Veeam MP just bundles the VMware environment and merging with Microsoft System Center.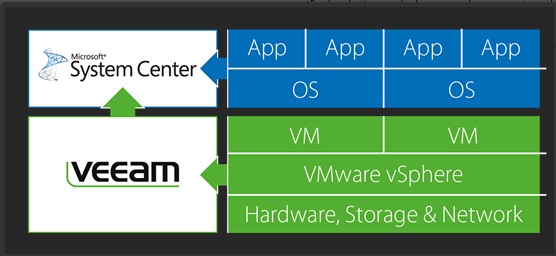 In the last article ,we have seen that how to install the Veeam MP and here we will se how to add the VMware ESXi/Vcenter host to it. In the last part ,We will also see how we can integrate the veeam MP plugin in vCenter server. 
1.Login to Veeam MP console.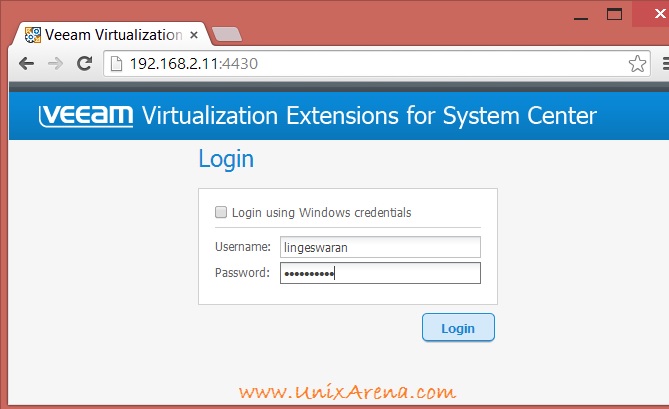 2.From the dashboard,  Select Add VMware server for monitoring and click on Add.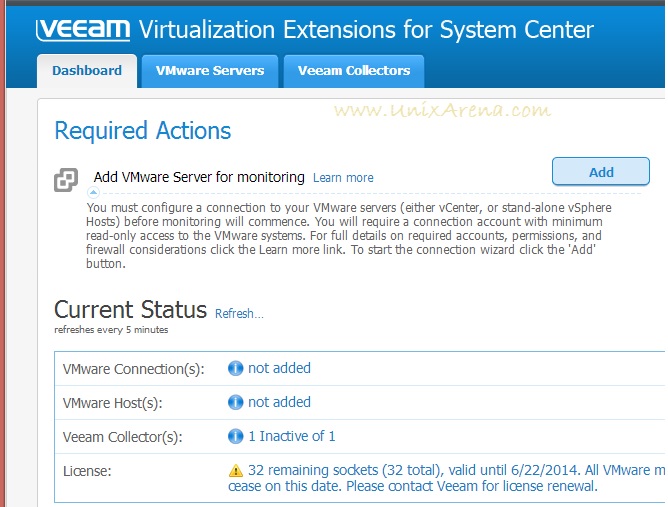 3.Enter the vCenter server details .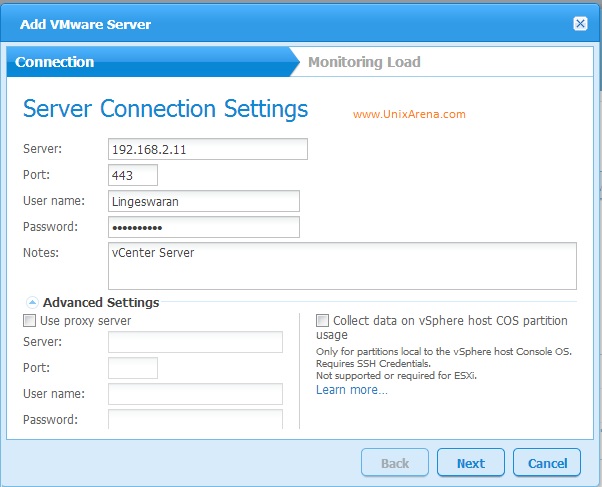 4.Veeam MP will automatically add the vCenter server and its ESXi hosts in monitoring group.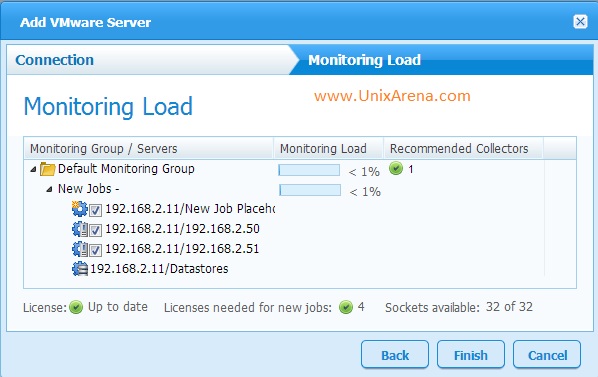 5.Dashboard will display the current status of Vmware connections, hosts , collectors and licensing information.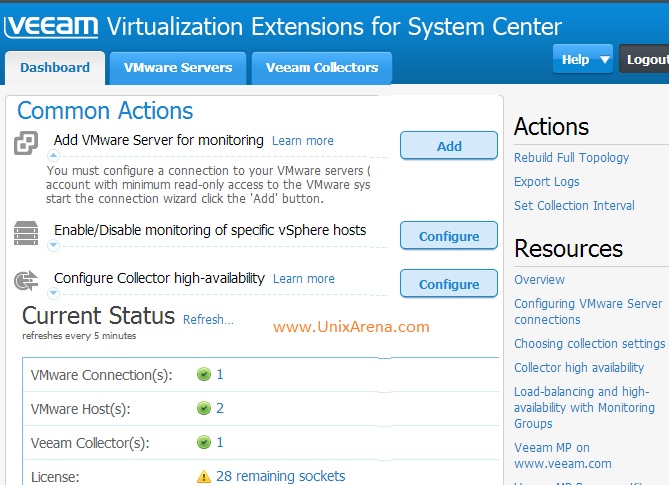 6.Click on the VMware Servers tab to see connected vcenter servers and ESXI hosts.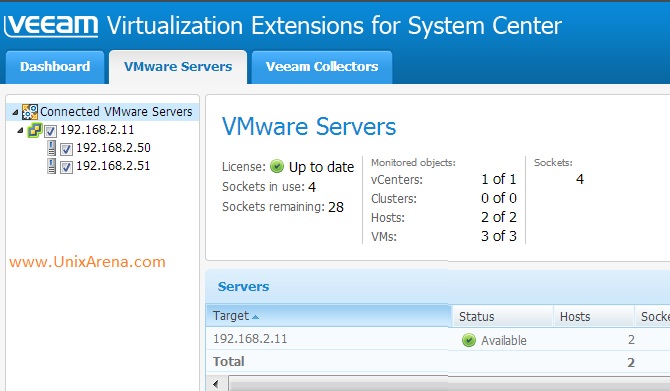 7.Click on the vCenter server to see the monitoring jobs for each ESXi host and Datastore.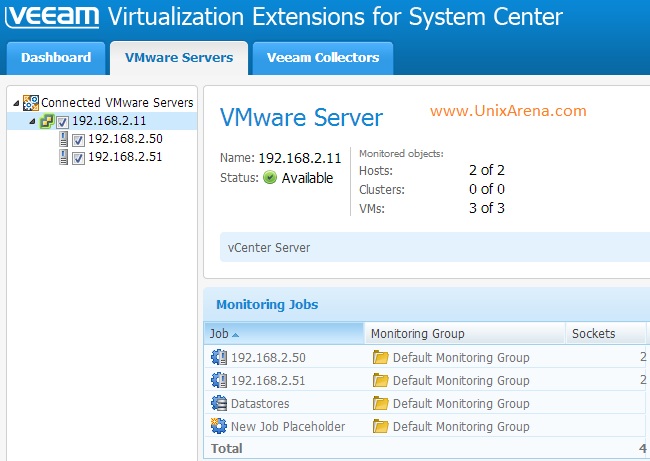 8.Click on the Veeam Collectors tab to see the job details.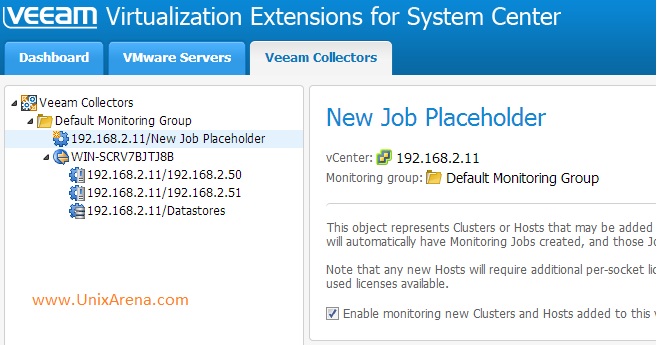 We have successfully added the VMware vCenter server and its ESXi host successfully. We also navigate to various tab to see the monitoring jobs name and resources status.
If you want to add the Veeam MP plugin to vCenter server , Just navigate it to VMware Servers tab and select the vCenter server.In the right side action pannel, Click on Register plugin .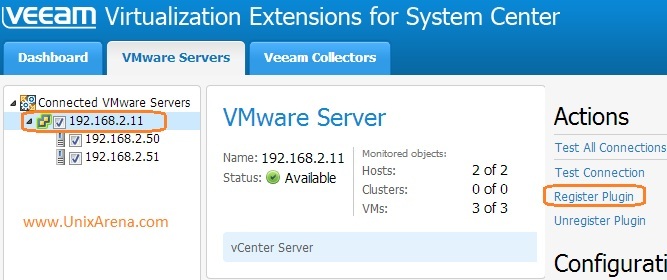 Now login to vSphere Client and check Veeam MP plugin.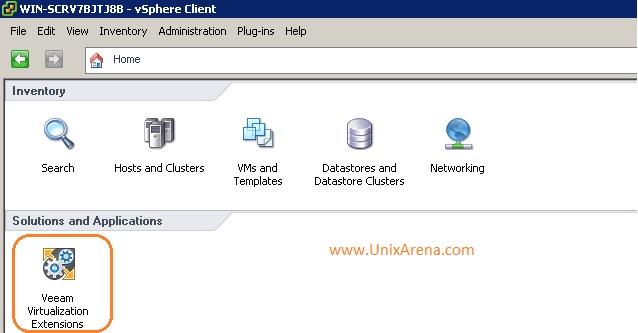 Just click on the plugin . It will re-direct to Veeam MP console.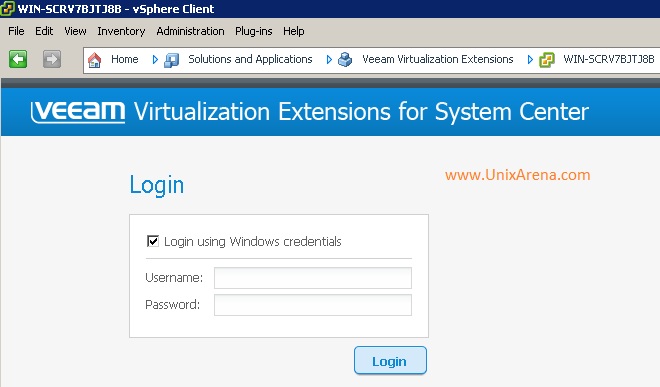 We have successfully integrated Veeam MP plugin to VMware vCenter server.So we can simply access the Veeam MP using the vSphere client.No need to login to veeam webportal for any configuration changes.
Hope this article is informative to you .
Share it ! Comment it !! Be Sociable !!!