Most of the time we will be in a situation to Create a new vSphere distributed switch and migrating VM's  to it.But in rare cases , you may need to migrate the VM's back to  vSphere standard switch from vSphere distributed switch.These kind of situation arise when you don't want to renew your vSphere Enterprise plus license since vSphere distributed switch is part of that.Here we will see how we can migrate the VM's from DVswitch (aka VDS) to vSwitch (VSS). This operation is completely transparent and there won't be any interruption on  VM's network.
PLease make sure you have uplinks connected the destination "vSphere standard switch network(VSS)".If you migrate the VM's to VSS without any uplink ,VM's can't be reached over the network.
1.Login to vSphere client.Navigate  to vSphere Distributed switch and see what are the VM's are using it.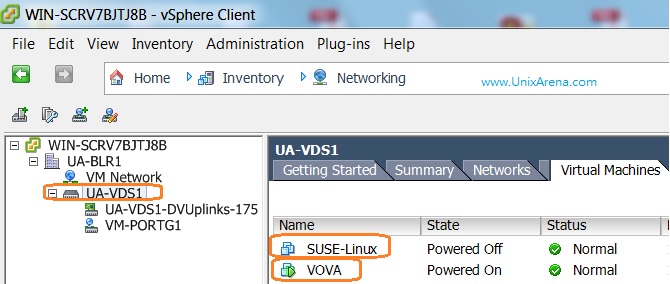 2.Right Click on the VDS to start the migration wizard.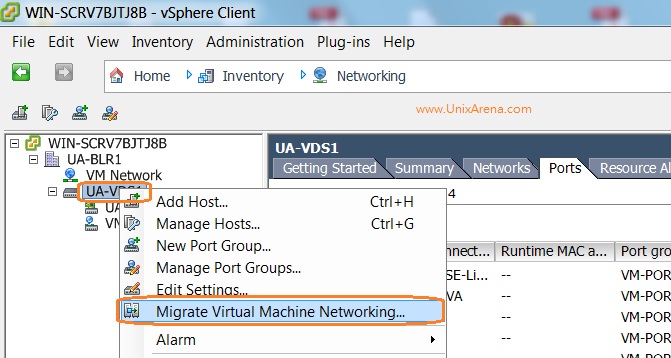 3.Select the source network as VDS(dvswitch) and destination network is VSS(vswitch).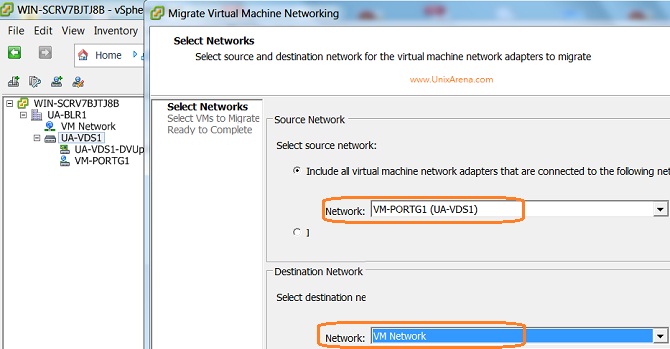 4.Select the virtual machines which needs to be migrated to VSS.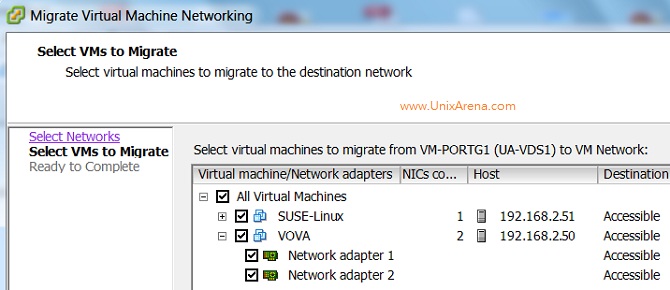 5.Here is the summary of the migration change click finish to initiate the migration from VDS to VSS.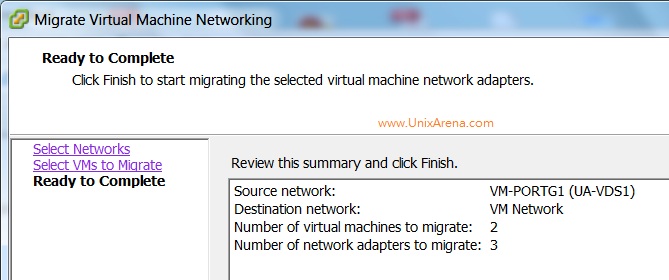 6.Once the migration is completed, you can see virtual machines are disappeared from the VDS.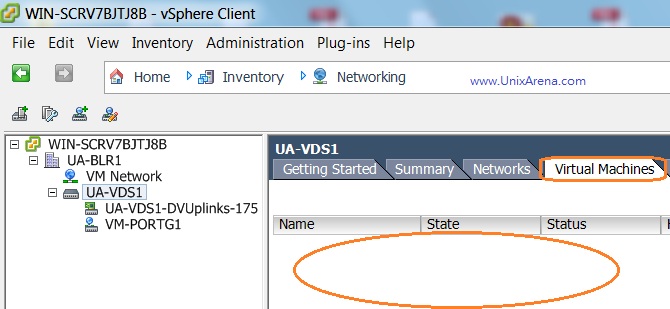 7.Click on the VM network which is part of VSS. You can see both the virtual machines are moved to this network.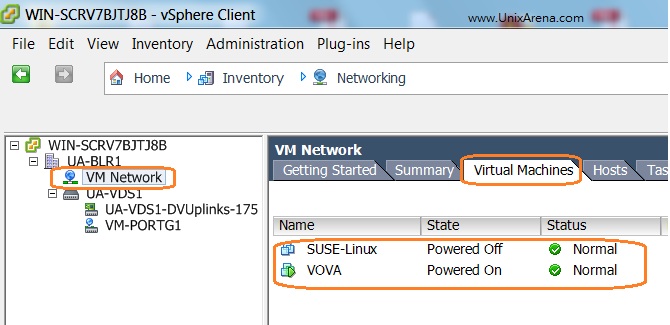 8.You can also verify the network migration from hosts & clusters.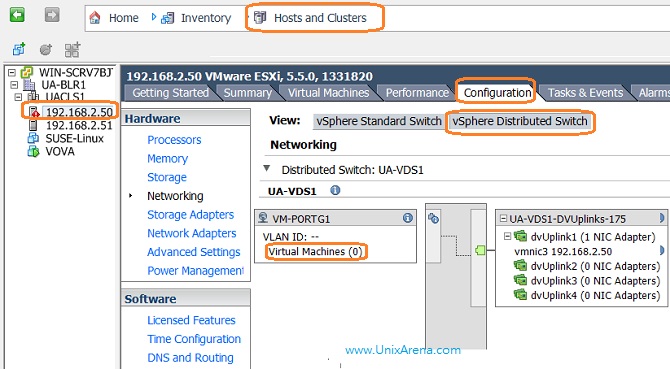 9.Click on the vSphere standard switch and how virtual machine network has been bonded to vswitch.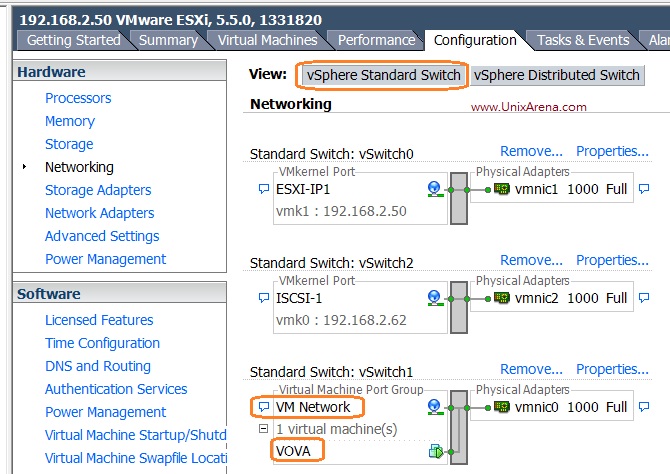 We have successfully migrated from vSphere distributed to vSphere standard switch. You can also find the reverse operation here.
Share it ! Comment it !! Be sociable !!!