VMware has decided to not depend on any big player in the virtualization market.The main intention is  that vmware don't want others to steal their innovation,ideas and their robust technologies. In last VMworld conference also they haven't invite Microsoft and citrix. Currently most of vcenter servers are running on Microsoft windows 2008 servers . This creates heavy dependencies on microsoft products. So VMware studio has customized the SUSE linux and they are providing the Vcenter appliance to remove the Vcenter Server for windows.
vCenter appliance can be easily deploy as virtual machine under ESXi host and can manage the ESXi servers. Vcenter appliance also provide the webinterface to manage the vcenter stuffs . It also provides option to upgrade and update  vCenter appliance from vmware automatically .By default it comes along with embedded database(PostgreSQL) to configure the vCenter .It also provides option to use oracle database.
Here we will see how to deploy the vCenter appliance 5.5 on ESXi 5.5 server and how to configure it.Download the vCenter appliance from VMware. (Trial version will work for 60days)
1.Connect to VMware ESXi 5.5 server using vSphere client.
2.After login ,just click on file and select deploy OVF template.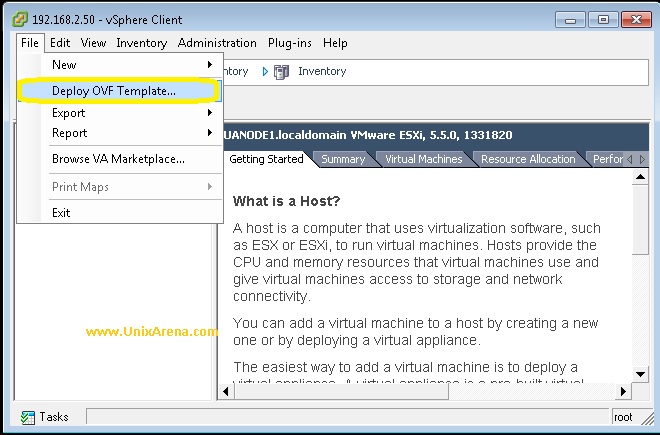 3.Provide the complete path of vCenter appliance OVA file which you have already downloaded from VMware.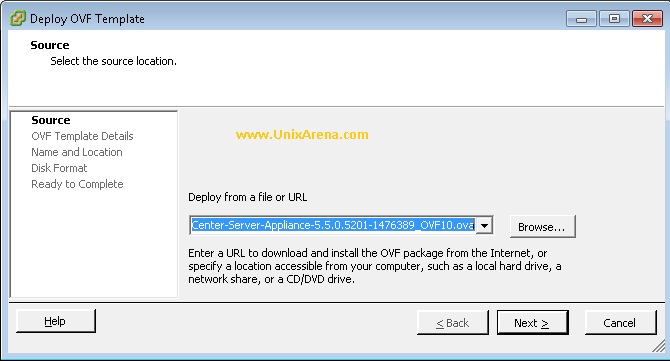 Source for Vcenter Appliance OVA file
4.You will get the appliance details like the below one.This will help to you choose the provision type.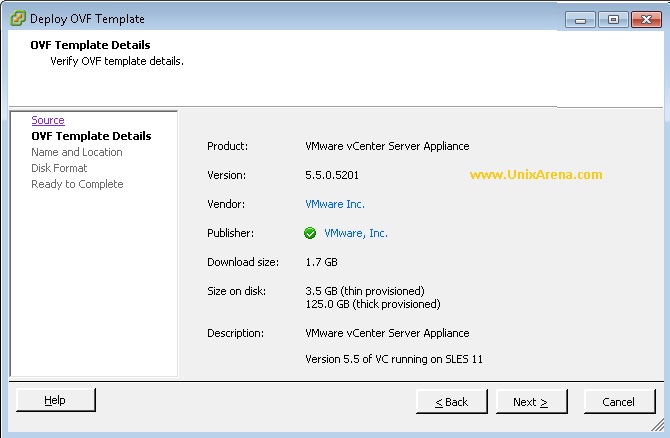 5.Enter the Vcenter Appliance name and click net to continue.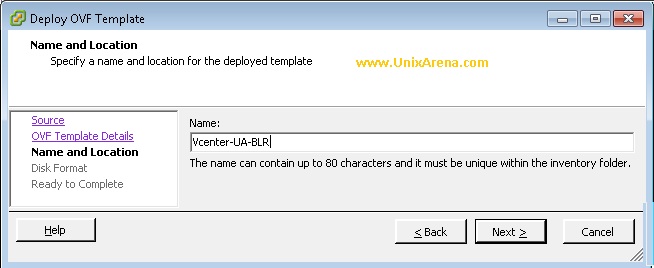 6.Select the provisioning type.Thick provision will take almost 125GB .So let me go with thin provisioning .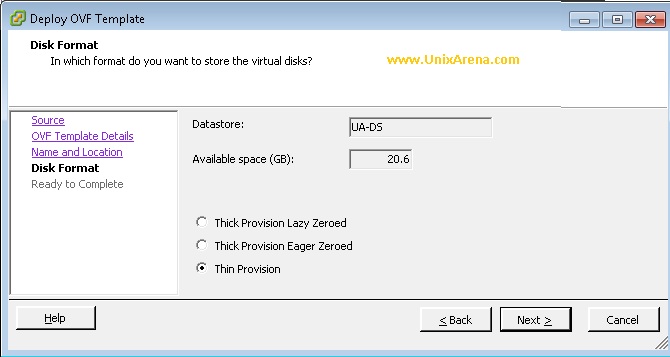 7.You will get the summary of options which you have provided. You can also select automatic power on after the deployment. If you don;t have enough system resources, do not select power on after deployment . You can reduce the memory and number cpu's after the deployment of vcenter appliance by editing the virtual machine.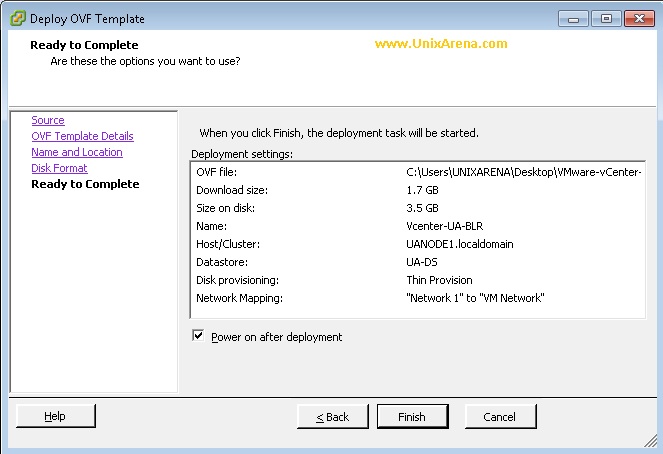 You will get a small window like the below to show the deployment status.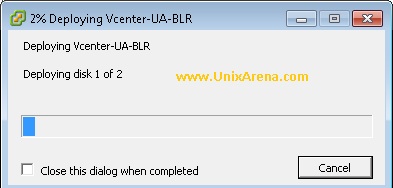 8. We have successfully deployed the VMware vCenter Appliance 5.5 on ESXi 5.5 host.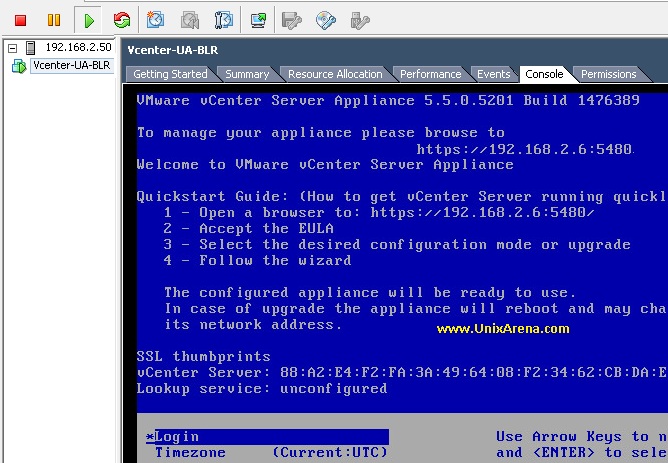 In the next page we will see how to configure the vCenter appliance.(click 2 )